Based on exhaustive research interviews, Fog of Sex brings to the screen the real life testimonies of students currently working within the UK sex industry.
Three years in the making, this documentary drama recreates the stories and experiences of nine female sex workers who balance a life in Higher Education, with life as a sex worker. To preserve anonymity the student sex workers are played by actors. All the dialogue however is verbatim, drawn directly from the interview transcripts. This frank and constantly surprising film does not judge and does not take sides - it presents the stories 'as they were told' and leaves room for the audience to decide.
Fog of Sex is directed by BAFTA award winning filmmaker Christopher Morris. The film is entirely researched, produced and filmed by staff, graduates and students of Newport Film School. The film is made as part of The Student Sex Work Project, a lottery funded research study run by Swansea University.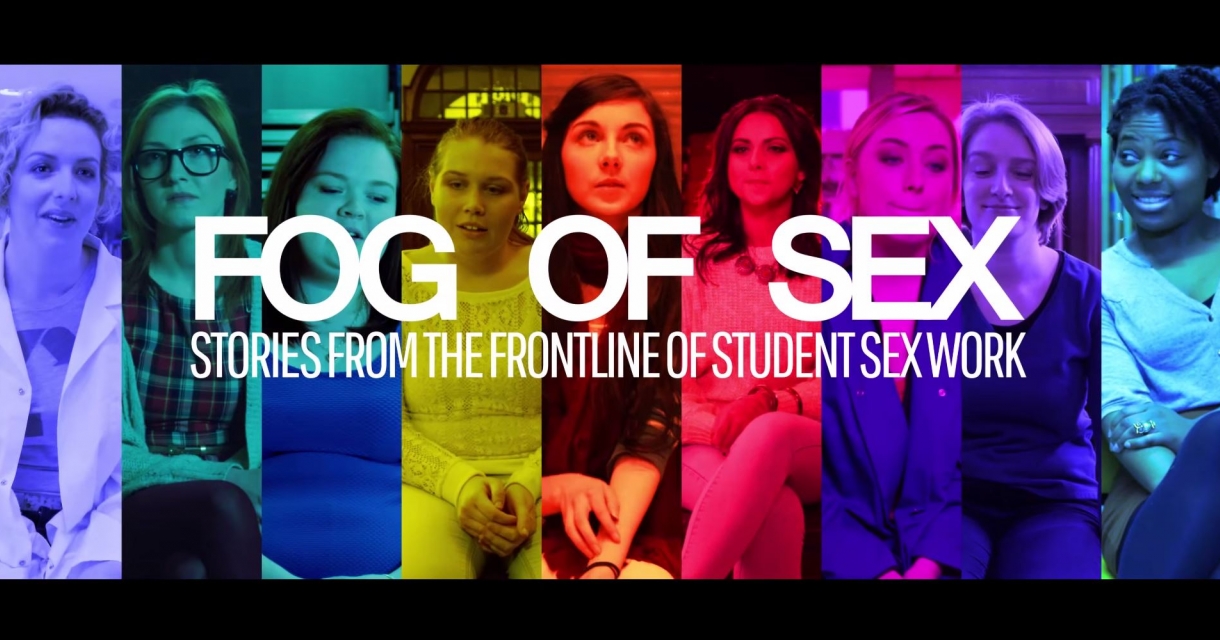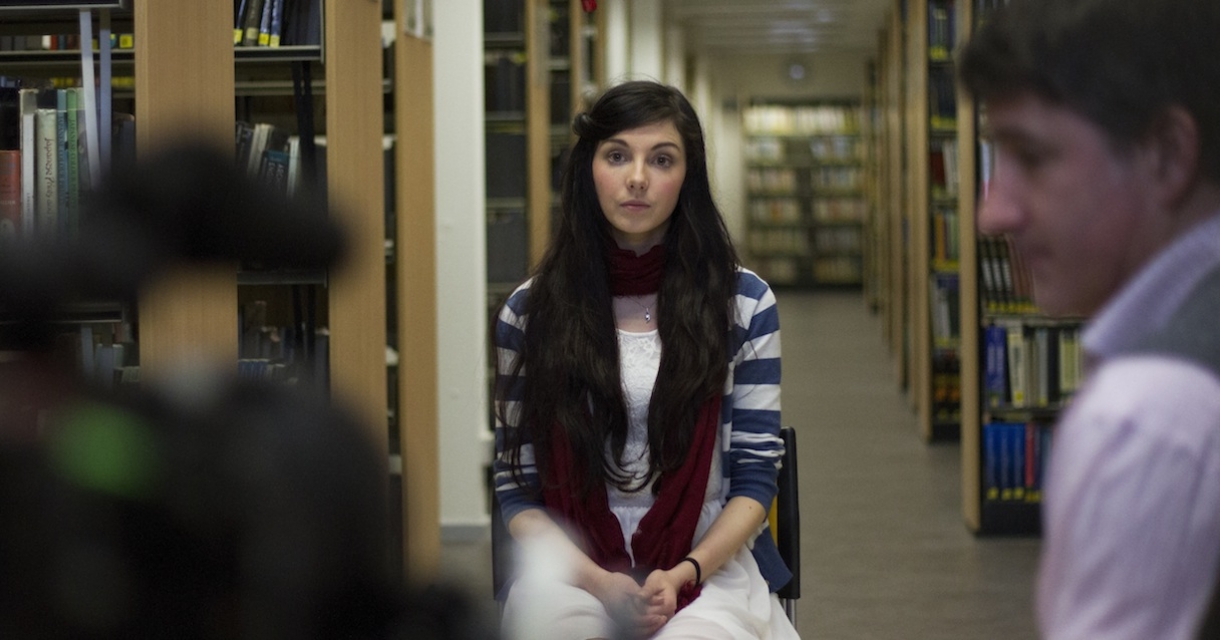 Fog of Sex - Actress Peta Daly preparing for an interview in Fog of Sex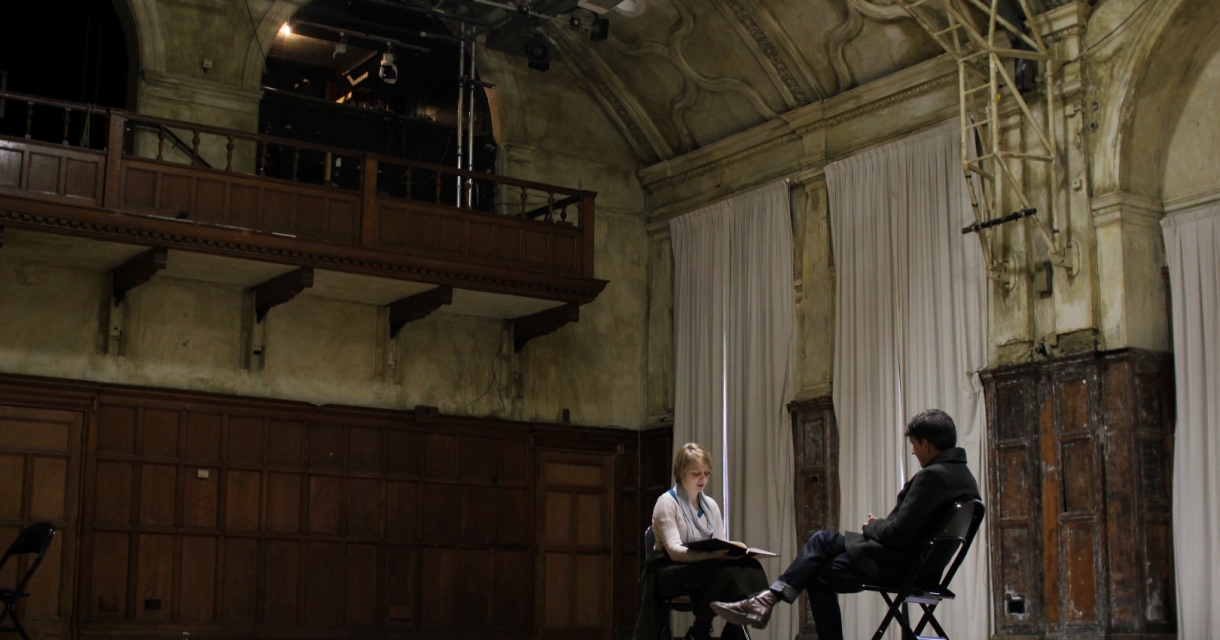 Fog of Sex - Rehearsing with actor Lucy Fyffe in London
Impact
Broadcast and screenings
The full-length drama documentary has been broadcast on The Community Channel twice (May 2016) and a series of five shorts (extracted from the full-length version) have been broadcast on BBC Three online and BBC Three YouTube channel (November 2015 onwards).
2015 - Public screenings organised by BAFTA Cymru, plus Q&A of Fog of Sex (Morris/Visual Influence 2015) at Chapter Arts Centre, Cardiff, Aberystwyth Arts Centre, Bangor University, University of South Wales. Other public screenings include The Cube, Bristol, The Hay Cinema in Hay on Wye, Plymouth University, University of St Mark & St John and Falmouth University.
2016 - The Student Sex Work Project training package has been developed by Swansea University, using the finished film and other special audio/visual material that Christopher Morris produced.
Conferences
2013 - "The politics and value of creative dissemination - The Student Sex Work Project" at "The Value(s) of Sexual Diversity" Third International Conference of the International Network for Sexual Ethics and Politics. INSEP. 14-16 October, 2013. Ghent University, Belgium.
2013 - "The complexities of sex work: challenges for creative dissemination" at the Sex Work and Well-Being Symposium, May 2013. Swansea University.
2014 - Extracts screened: "The Value of Voices" at the 'Storytelling & the Voice' symposium, The George Ewart Evans Centre for Storytelling. Atrium, April 2014. University of South Wales.
2015 - The Student Sex Work Project final conference - "Will the real sex worker please stand up". Paper delivered: "Innovations in dissemination: Telling stories - making an impact and reducing stigma", March 2015. Liberty Stadium, Swansea.
Awards
The Producers (Visual Influence) were nominated for Best Newcomer at the 2015 BAFTA Cymru Awards.
The film won Best Cinematography (factual) at the 2015 BAFTA Cymru Awards
The film won Best Film for Young People at the 2016 Celtic Media Awards