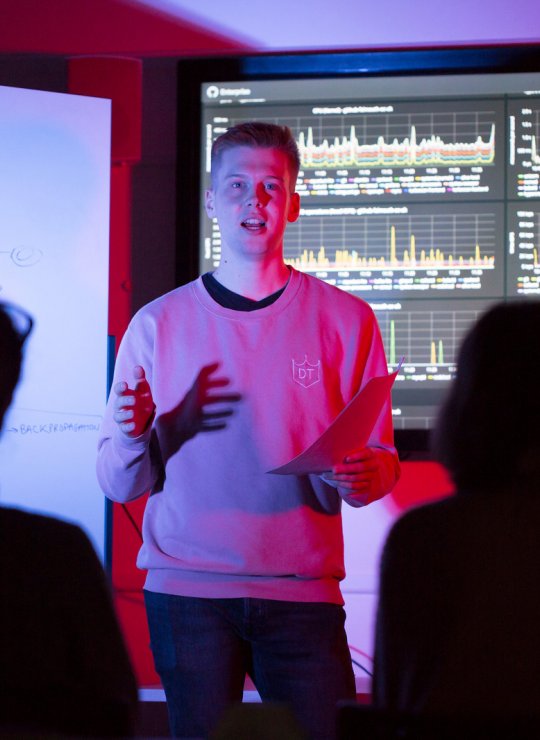 Coding Bootcamp for Growing Businesses
Learn how to improve the digital platforms integral to your business.
Course overview
This online short course in coding has been designed specifically for people working in small or medium sized businesses looking to leverage the power of coding for business growth.  
Whether you are currently leading on web development within your company or are supporting on day-to-day activities as part of a wider role, this course will give you the confidence to introduce different methods of writing code into your web development strategy, to improve your company's website, apps, data processing and more.  
Co-developed by experienced subject specialists and embedded in Falmouth University's renowned creative and industry-focused environment, you will gain contemporary knowledge and skills to enhance your abilities in web development and give you insights to boost your day-to-day delivery. 
You will:
Gain a thorough understanding of web development and the different tools available to make improvements for your business 
Use devops (development and operations) approaches to publish your web applications 
Use Bootstrap to develop responsive web applications 
Explore user needs and understand the importance of user testing 
Develop an awareness of Django good practice to minimize common mistakes and security breaches
You can apply online for this short course by clicking the button and filling in the application form: