UCAS Code

W610

Location

Penryn Campus

Length

3 years full-time

Direct line

01326 213730

Admissions
Film at Falmouth is one of the most successful film courses in the country. For our students to take their place in the world of cinema with authority, we believe they should excel in more than the purely practical. Our innovative approach brings together the fundamentals of history, theory and criticism with the film-making skills required to produce exciting and relevant film work.
Whether you want to be a film critic, historian, producer, editor, cinematographer, sound designer or director, we understand the nature of these roles and can help you find your place. Building from a core of theoretical approaches to cinema, you choose how the course develops – from options including journalism, sound design, documentary, narrative or experimental short film production and short or feature-length screenwriting.
A love of cinema influences everything we do, whether it's the mean streets of Scorsese's New York, the romantic boulevards of Godard's Paris or the complex inner world of Pedro Almodóvar's The Skin I Live In. From the moment we meet you at our open days and interviews, we invest in your experience – rated by our students to be in the top bracket (92%) for overall satisfaction in the National Student Survey.
This achievement comes from our community of committed film scholars and professionals, who ensure the constantly evolving course is informed by current academic scholarship and the demands of a vibrant industry environment. Successful and longstanding relationships with external partners, such as Warp Films, ensure Falmouth's graduates enter the film and media job market with confidence that their study is unquestionably current.
To find out more about student work please visit Rushes Magazine at film.falmouth.ac.uk
BA(Hons) Film course information form
Falmouth's BA(Hons) Film course has successfully gained the prestigious Creative Skillset Tick, an accreditation given to courses delivering the very best creative thinking, industry relevant training, exceptional staff and facilities and partnerships with key businesses.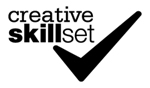 How is the course taught
In addition to course activity, we receive regular requests for external production projects. Utilising Falmouth's production house and post-production facilities, students can engage in professionalised film project development, working to live briefs from real clients.
What you'll do
Stage 1
You'll be engrossed in film culture – watching, writing, producing and directing – acquiring the core skills that underpin your experience at Falmouth. A lecture series centred on analysing and developing knowledge of film, and a production series that nurtures skills in short film-making, are the focus of your first year.
Professional Practice 1 & 2
Film History & The Canon
Criticism, Analysis, Theory
History of the Moving Image
Post-War World Cinema
Stage 2
You'll build more specifically on your own passions, specialising your learning and its relationship to cinema in an environment that recognises and embraces the shifting nature of the medium. There'll also be an opportunity to visit an international film festival to understand how the industry works, to see the current trends in film form, style, theme and narrative, and network with experienced professionals.
Core Units
Film & Philosophy
Research & Methods
Options semester 1
American Cinema
British Cinema
Transnational Cinema
Cinema & The Urban
Advanced Screenwriting (Shorts)
Sound Design
Documentary
Production
Editing & Post Production
Options semester 2
Film & the Environment
Representing Gender & Sexuality
Cult Film
Serial Drama
Advanced Screen-writing (Features)
Writing About Film
Script to Screen
Experimental & Avant-garde Cinema
Adaptation
Stage 3
This is the starting point of your future career and where we professionalise your practice, enter your films and screenplays into international competitions, and develop your academic work beyond graduation, looking for avenues of publication. Our entire focus in Stage 3 is giving you the best possible opportunity for entry into a competitive film market.
Research Practice
Professional Development Portfolio
Conceptual Development (Theory)
Dissertation
Conceptual Development (Practice)
Facilities
The purpose-built Media Centre facilities include:
106-seat cinema, with Christie M Series HD projection (as used in Vue cinemas) and 7.2 surround sound
Equipment store with a range of Panasonic, JVC, GoPro and Canon DSLR Cameras, jibs, tracks and dollies
Digital production suites equipped with Final Draft (screenwriting), Movie Magic (production management) and a range of edit software
Recording and sound edit studios equipped with Pro Tools audio editing and Foley traps
TV studio, motion capture studio and green screen studios
22,000-title TV and film library
Experience you'll get
Final year industry mentor scheme
Live briefs with industry clients
Using industry-standard software
A vibrant visiting speaker programme
Assessment
Continuous assessment with no formal examinations
Visual, verbal and written assignments
Dissertation in your final year
Careers
Career in production, direction, cinematography, editing, sound design, screenwriting, journalism, visual effects and art direction
Research, teaching or postgraduate study
Work placements
Film at Falmouth has a close relationship with Warp Films, and has placed more than 20 students in internships at the company's London offices since 2010. Warp Films is a leading UK production company responsible for many acclaimed British films, including Shane Meadows' This is England, Chris Morris' Four Lions and Richard Ayoade's Submarine.
Third year BA(Hons) Film student, Jamie Isbell, spent three weeks with the company and provided this insight into his experience.
"My placement was predominantly working as part of the production/development team. This involved reading scripts (a short by Jake Chapman, and Paul Andrew Williams' new feature), assisting on the initial stages of new productions (an adaptation of Sum, and Peter Strickland's new feature) which could include anything from starting up a file sharing system for producers to access or contributing to the production's visual development, such as gathering research on visuals and audio. The most outstanding thing about Warp is how normal it is. The team of producers, Mary Burke, Robin Gutch (Hunger) and others are all huge successes in their own right, but working with them never seemed exclusive. They were an open and relaxed team, which allowed me to gain some really great experience. Warp are growing really quickly; Four Lions has been their most successful opening feature to date, and they have some fascinating titles on their slate."
Our relationship with Warp Films was established with the FilmatFalmouth lecture series, which has featured visits from producer Mary Burke and director James Caddick.
Graduates Joey Beard and Paul Thomason worked as runners at the 2008 International Screenwriters' Festival, and students have worked at Warner Bros film magazines including Little White Lies, Empire and Total Film.
"After Lucille's internship in the summer 2010, which was part of the Falmouth/Warp internship programme, it was clear that she was an invaluable asset to our team both creatively and organisationally. Since then she has grown into the role as Development Assistant and PA to the MD of Warp Films, Robin Gutch. She rocks." Mary Burke, Producer (Berberian Sound Studio, Bunny & the Bull)
Interview and selection process
Interviews will be held on:
16, 17 January 2014
14, 28 February 2014
Student mentor scheme
Our student mentors are now on Facebook. To chat to a mentor about the course, living in Cornwall or what to expect at Falmouth, check out the Film group. You need to join the group before you can post. Our student mentors have already done the first year of the course ... so ask them anything you like!
If you do not have access to Facebook please email your name and your course to studentmentorenquiries@falmouth.ac.uk