MA Film and Television (Online) Talent Awards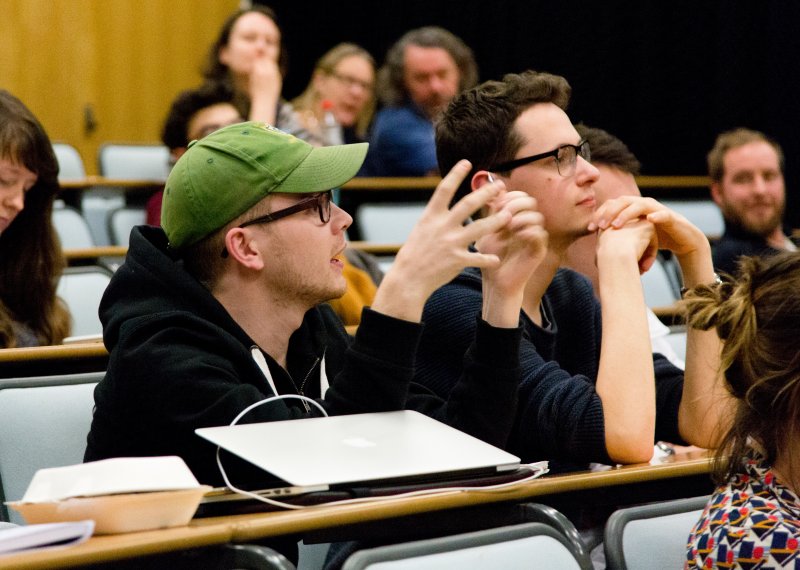 To celebrate our 120 years, Falmouth University is offering five bursaries to its most talented postgraduate students who will be starting their first year of study with us in May 2023. 
Current status: Open
Amount: 20% discount off the total course tuition fee
Who it's for: The most talented offer holders paying fees applying for a MA Film & Television (online) course starting in May 2023 demonstrating exceptional talent.
The MA Film & Television (Online) Talent Awards offer eligible students a 20% discount on their full course tuition fee. This sum will be applied by the University to the last instalment of Year 2 tuition fees, by way of a deduction to the total remaining fee payable.
To be eligible to apply for a Film & Television (online) Talent Awards you will:
Be a new student to Falmouth University and commence studies in May 2023.
Current deferred offer holders that start their studies in May 2023 will also be considered for the bursary
Hold an offer for the Film & Television (online) course, commencing in May 2023.
In addition and in order to be eligible for our May 2023 bursary, you need to have submitted a statement to your Course Advisor Tamsin.Carey@falmouth.ac.uk by 9 May 2023 at 23:59 BST. The statement needs to include:
Your full name with which you applied
Your Falmouth student ID
Confirmation you have received an offer from us
A valid phone number we can contact you on
A 500-word statement which includes:
Your academic/professional achievements
Your motivation for studying the course and why you chose Falmouth
How you think the course will connect to your future career
Your agreement that the university can use your statement and details for marketing purposes, whether you are awarded a scholarship or not.
How it's awarded
The Falmouth Online team will attribute awards based on the following criteria:
Previous experience and potential as outlined in the supporting statement.
Portfolio submission and personal statement provided as part of your initial application to the course, scored by the academic team.
Where the number of suitable applicants either exceed or fail to reach the total number of awards available, the Head of Falmouth Online will make a final decision on those awards to be made using the criteria detailed above and the professional judgement of Falmouth University staff.
When will I know if I've been awarded the bursary?
Successful applicants will be notified by the 22 May 2023 by phone and/or email, using the details provided by applicants. Please ensure your phone number appears on your application.
As the university only has a limited number of bursaries available, we recommend you only make an application to the course if you can independently afford tuition fees and living costs
We do not offer full bursaries for May 2023 entry
We do not offer bursaries for any other intakes
Falmouth University's decision on the award of these bursaries will be final
Download and read our full terms and conditions