What it's really like to have a roommate at uni
17 March 2022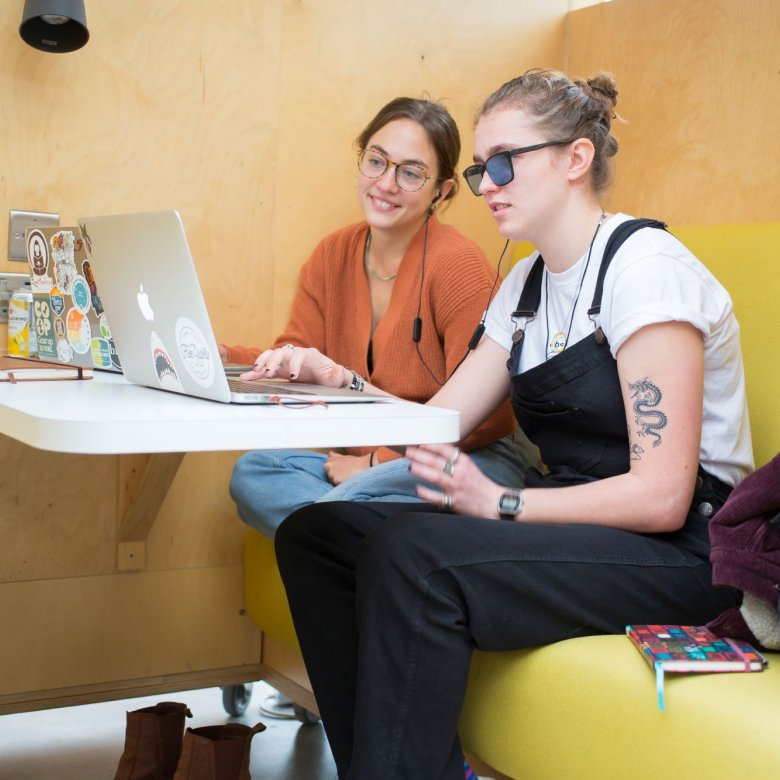 Students working together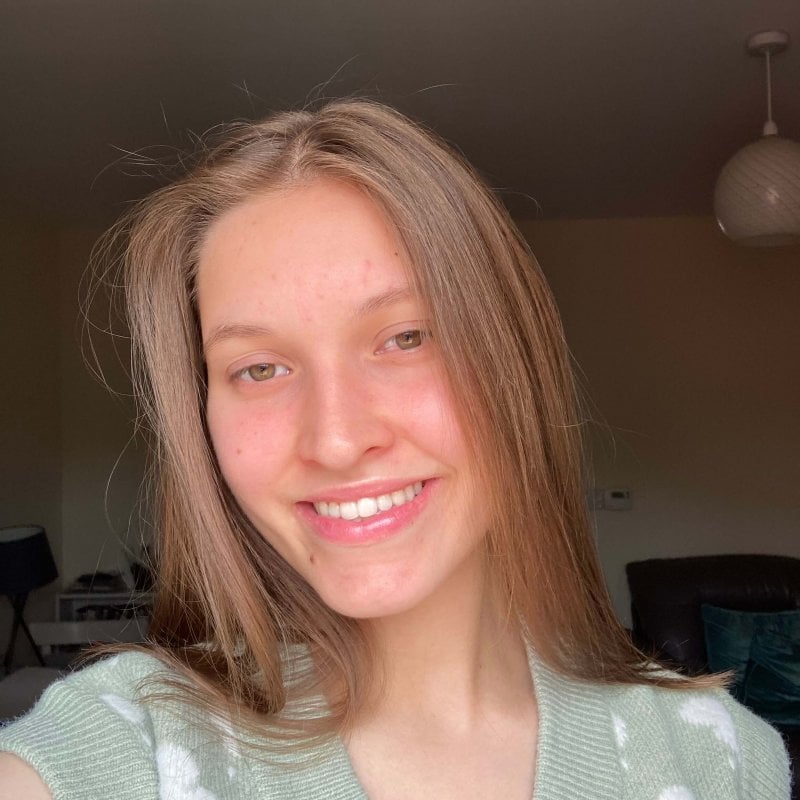 Saffron_Student Voice
Hiya! My name is Saffron. I'm studying Marine & Natural History Photography.
At first, I was nervous about sharing a room at uni, but there are some surprising upsides...
Over this first year of living together, my roommate and I have become really close, and we're even planning on moving in together again next year – this time in our own rooms 😊. 
When I was allocated a shared room, I didn't know what to think. When I told my friends, they thought it was something that only happened in American uni culture. Their reactions and questions worried me, but I'm glad I didn't let it get to me. I tried not to think about it too much.
Finding common ground
When I got to Falmouth, I walked into my room and my roommate had already unpacked. All I saw was pink bedding, pink suitcases, a pink lamp and a pink spider catcher... I was speechless, and that doesn't happen very often. My mum started laughing because she knows how much I dislike the colour pink. 
Later in the day, I finally met my roommate. Luckily, I'm quite a sociable person, so I just started chatting to her and we bonded over our love for dystopian films – one was The Maze Runner and she liked Thomas Brodie Sangster over Dylan O'Brien!! I was shook, to say the least.
I have formed such a great and unique friendship with my roommate that I wouldn't have otherwise had.
Being there for each other
One of the main benefits I've found about sharing a room, especially during term one of your first year, is that it makes uni a lot less lonely. Loneliness or being home sick is one of the hardest things to go through at uni. However, with a roommate there's always someone there when you go home at the end of the day. 
I have formed such a great and unique friendship with my roommate that I wouldn't have otherwise had. If I hadn't shared a room with her, I doubt I would have ever met her, let alone get as close as we are. We regularly have late night chats, which can get quite deep or end with us in fits of laughter. Of course, we've always got to have a movie night, considering that's how we bonded in the first place. I knew from a few weeks on that I would be living with my roommate again next year. 
Respecting boundaries & compromising
There are always going to be challenges to sharing a space 24/7. I would highly recommend sorting out a cleaning rota so that you have a fair system without having to make it awkward. For me, I neglected to do this and ended up cleaning the room most of the time in term 1 (don't tell her I told you that!).
You'll quickly find that everyone has different quirks and schedules. When you're sharing a room, you need to be able to find a balance that works for you both. If your roommate has a 9am lecture to go to and you come in at 2am from a party, be considerate and keep the noise down (you know who you are…). If you've always slept with the light on, but your roommate needs complete darkness to sleep, talk about ways that you can both get a good bit of shut-eye. The 24/7 library is also great if you need to work late but your roommate wants to sleep. 
Want to find out more about accommodation at Falmouth University?