Provost
Professor Minhua Eunice Ma is the Provost of Falmouth University in the UK. She is a world-leading academic developing the emerging field of serious games. She has published widely in the fields of serious games for education, medicine and healthcare, Virtual and Augmented Realities and Natural Language Processing, in over 120 peer-reviewed publications, including 12 books on serious games with Springer. Eunice has received grants from RCUK, EU, NHS, NESTA, UK government and charities for her research on serious games for stroke rehabilitation, cystic fibrosis, autism, medical education, cultural heritage, Holocaust education and preventing gender-based violence.

Professor Ma is the Editor-in-Chief responsible for the Serious Games section of the Elsevier journal Entertainment Computing. She is the Founding Chair of the Joint Conference on Serious Games (JCSG), which has been running for over a decade at Derby (2010), Lisbon (2011), Bremen (2012), Trondheim (2013), Berlin (2014), Huddersfield (2015), Brisbane (2016), Valencia (2017), Darmstadt (2018) and Arequipa (2019). She gave a number of keynotes at Jury Symposium Visual Evidence 2010, the Anatomical Society Meeting 2012, CultureTech 2013, International Workshop on Waiting for Artificial Intelligence 2013, UK-US Serious Games for Health Workshop 2016 and the International Conference on Virtual Systems and Multimedia 2017, etc. She has chaired 12 international conferences and is on the Programme Committee of over 30 international conferences and workshops.

Professor Ma is a review expert for QAA, Quality and Qualifications Ireland (QQI), Horizon 2020, French National Research Agency, the Netherlands Organisation for Scientific Research (NWO), Academy of Finland (Natural Sciences and Engineering Research Unit), UKRI and National Institute for Health Research (NIHR) to evaluate bids and projects.

She has been supervising 23 PhD students (13 successful completions) in computer science and games technologies. With her team she has been leading the development of VR, AR and serious games for healthcare and education with broad impact on creative technologies and various application domains.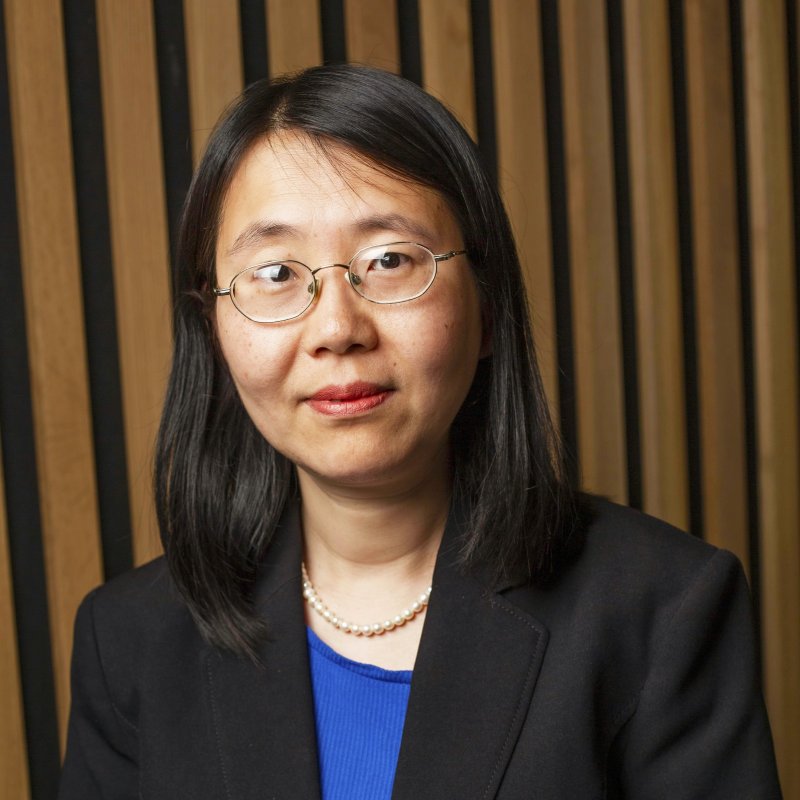 Contact details
Research interests and expertise
Virtual reality, Augmented Reality, X Reality
Digital games technology, serious games for education, medicine & healthcare
3D Visualisation, 3D animation
HCI, embodied virtual humans, natural interface
Publications and research outputs
Article
Book Section
Jin, Yunshui

,

Ma, Minhua

ORCID: https://orcid.org/0000-0001-7451-546X

and

Li, Yun

(2020) Interactive Narrative in Augmented Reality: An Extended Reality of the Holocaust. In: Virtual, Augmented and Mixed Reality. Industrial and Everyday Life Applications. Part of the Lecture Notes in Computer Science book series (LNCS, volume 12191) . Springer, Held as Part of the 22nd HCI International Conference, HCII 2020, Copenhagen, Denmark, July 19–24, 2020, Proceedings, Part II, pp. 249-269. ISBN 9783642407895 Item availability may be restricted.
Book
Ma, Minhua

ORCID: https://orcid.org/0000-0001-7451-546X

,

Fletcher, Bobbie

,

Göbel, Stefan

,

Baalsrud Hauge, Jannicke

and

Marsh, Tim

(2020) Serious Games. Part of the Lecture Notes in Computer Science book series (LNCS, volume 12434) Also part of the Information Systems and Applications, incl. Internet/Web, and HCI book sub series (LNISA, volume 12434) . Springer, Joint International Conference, JCSG 2020, Stoke-on-Trent, UK, November 19–20, 2020, Proceedings. ISBN 978-3-030-61814-8 Item availability may be restricted.
Number of research students supervised to completion
13
Number of research degree examinations
19