Associate Professor of Performance Writing
Before joining Falmouth in 2010 as Associate Professor of Performance Writing, I was Director of Writing and Senior Lecturer in Performance Writing at Dartington College of Arts. As well as making digital text, (my Penitmento was shortlisted for the 2012 New Media Writing Prize) I have published children's books, literary concept books, artist's books and translations. I have made performances in Vienna, Paris, New York, Budapest and Bregenz and at the Barbican in London, among other places.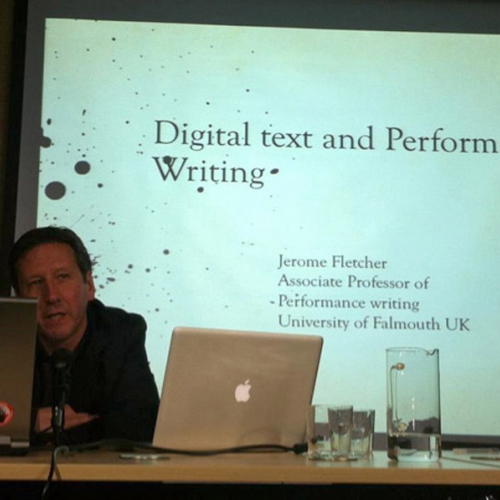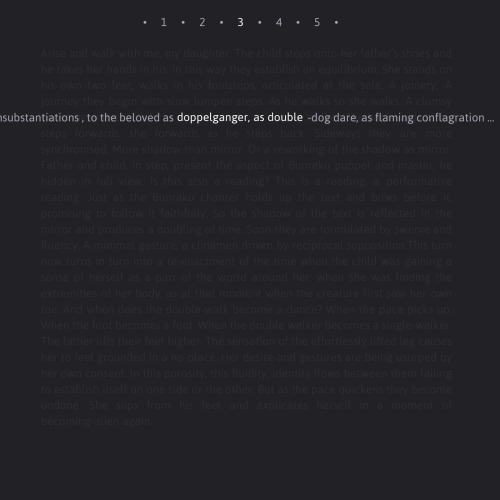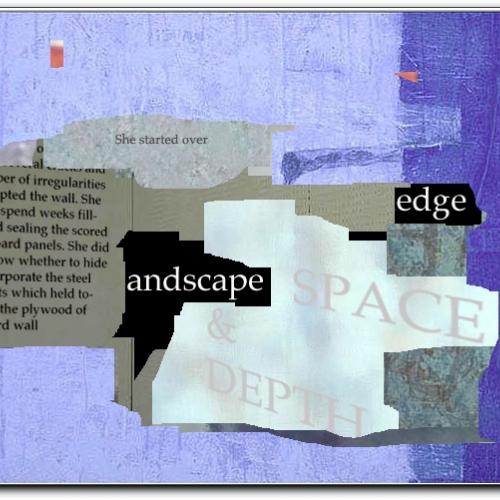 Qualifications
Qualifications
| Year | Qualification | Awarding body |
| --- | --- | --- |
| | BA (Hons) Modern Languages | |
Honours and awards
| Year | Description |
| --- | --- |
| | Exhibition (scholarship) Trinity College Oxford |
Membership of external committees
Editorial committee of the Journal of Writing in Creative Practice
Research Interests
Research interests and expertise
My present research interest lies in the connection between performance and digital text/writing. I am working on a book commission from Palgrave Macmillan entitled Digital Literature - A Performative Approach as well as editing a recent issue of Performance Research Journal on this topic. Over the past year or so, I have given papers at the Centre for Techno Humanities at Inha University South Korea, Cerisy La Salle Research Centre in France, University of the Arts Bern, Switzerland, St Andrews University and the ELO annual conference at the University of Ferando Pessoa, Porto. I have 4 articles awaiting publication.

I am also in the process of putting together an AHRC bid for a project entitled Technes of Care in collaboration with the Dame Hannah Rogers Charitable Trust  and the University of Dundee department of Philosophy. This is a project which works with users of alternative and augmentative communication (AAC) devices. The project is designed to explore how a creative use of such devices in a networked performance might increase levels of well-being in their users and overcome problems of isolation. The academic research related to the project involves an examination of the idea of language as prosthesis.

At present I have one PhD completion and have examined 5 PhD candidates.


Research centre and group affiliations
Performance Writing Research Group
Research topics
Performance Writing
E-Literature
Digital Text
New media and Performativity
Art and Business Collaboration
Research Outputs
Publications and research outputs
Article
Book Chapter
Conference or Workshop Item
Fletcher, Jerome

(2016) Digital Writing as Speech Act. In: Wortwechsel - Ecrire en dialoguant - Writing as Dialogue, 24th - 26th November 2016, University of the Arts, Bern. Biel/Bienne. Switzerland.
Fletcher, Jerome

(2016) Wreading the digital text. In: Posthumain et subjectivités digitales, 24th - 26th June 2016, Cerisy la Salle Research Centre, France.
Fletcher, Jerome

(2014) Motif. In: Generative Constraints 2014: Motif, 14th November 2014, Centre for Creative Collaboration, London. (Unpublished)
Book
Fletcher, Jerome

(2007) Degringolade. PCAD Press/Arnolfini, Plymouth, Devon, UK. ISBN 978-0-9557491-0-0
Artwork
Performance
Fletcher, Jerome

(2013) The Fetch. [Performance] Item not available from this repository.
Website Content
Research Students
Current research students
Val Diggle. (Director of Sudies) A Poetics of Uncertainty - A Chorographic Survey of the Site of Glasney College, Penryn and the life of John Trevisa, Mediated through Locative Arts Practice.
David Devanny. (Director of Studies) A statistical analysis of the consequences of digitalisation on the practice and reception of poetry
Adam Russell - (Supervisor)  'Play as lived relation : non-instrumental interactions with player-character bodies in videogame narrative'
Oliver Sutherland - (Supervisor) Not playing: Nonlinear adoption of digital game production processes within contemporary art practice.
John Grierson (Supervisor)  Local Commercial Radio and Community Radio in South West Cornwall: Challenges of co-existence. Completed 2017







Number of research students supervised to completion
1
Research degrees examined
Alan Greig (University of Sussex)  Images of Resistance in the Image-Machine of Control
Chris Meades (University of Bath Spa) Nearly Writing Nearlyology
Nicola Singh (University of Northumbria at Newcastle) Feminist Research Methods and Performance Writing in the Practice-based PhD
Gerry Smith (University of Edinburgh) The Everyday Always Happen to Someone Else: An Attempt at Practicing an Endotic-based Art
Heidi Smith (University of Middlesex) Sensing the Logic of Writing: Creative Writing Reimagined

Number of research degree examinations
5
Teaching
Areas of teaching
MFA. MA Performance Writing.
Courses taught
BA Creative Writing and MA Professional Writing, Falmouth
Performance Writing. University of the Arts, Bern, Switzerland
European Digital Literature. Erasmus IP. Univ. of Madrid Complutense
Professional engagement
Social, community and cultural engagement
See CV for numerous performances, exhibitions, publications, etc

Engagement with professional associations and societies
PEN International
Society of Authors
Founder member of DDDL European Digital Literature Organisation
Authors' Licensing and Copyright Society

Professional esteem indicators
Year
Description

International participant of the AERES evaluation team for the research programme at University of Paris 8.

International consultant to Labex H2H research centre at University of Paris
Artistic Committee of the Electronic Literature Organisation conference, University of Fernando Pessoa, Porto