Associate Lecturer, Dance & Choreography
M. Euge­nia Demeglio is a maker, born in Italy in 1985. After grad­u­at­ing in Italy in Art and Dance High­school, in 2008 she obtained a BA in Chore­og­ra­phy at CODARTS, Rot­ter­dam and in 2011 an MA in Cura­to­r­ial Prac­tice at Fal­mouth Uni­ver­sity, UK. In summer 2014 she obtained the Countertechnique Teacher Certificate, working intensively with Countertechnique's developer and choreographer Anouk Van Dijk in the Chunky Move studios in Melbourne.

She was appointed associate lec­turer in Dance & Choreography at Fal­mouth Uni­ver­sity in 2013, where she delivers classical technique for contemporary practice and countertechnique. Moreover, she has enjoyed deliv­er­ing improvisation work­shops for non-dancers and actors since 2005 in various countries.

Her prac­tice includes move­ment and impro­vi­sa­tion per­for­mances, instal­la­tions, participatory events, videos, com­mu­nity projects and (body) sculp­tures. Her works have been pre­sented in var­i­ous insti­tu­tions both in The Nether­lands and Italy; The­ater L/V, Korzo The­ater, Utrecht Acad­e­miege­bouw, NAI, RFF, Fes­ti­val Open­Dans, AIR5 Fes­ti­val, Fon­dazione Pis­to­letto, Artissima2012.

External Links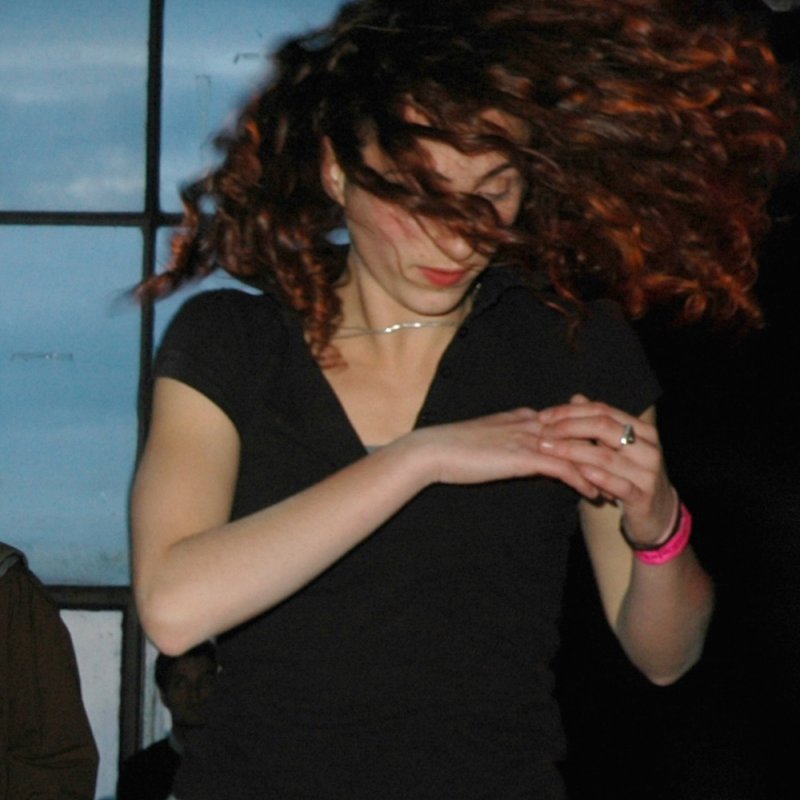 Contact details
Qualifications
| Year | Qualification | Awarding body |
| --- | --- | --- |
| 2014 | Countertechnique Teacher | Countertechnique |
| 2011 | MA Curatorial Practice | Falmouth University |
| 2008 | BA Choreography | Codarts |
Research interests and expertise
"What dri­ves my prac­tice is the dia­logue I like to make hap­pen between two enti­ties in devis­ing a project. On one side, there is my main inter­est, what defines me: indi­vid­u­al­ity within col­lab­o­ra­tion. On the other side, there are con­di­tions in which my inter­est can develop, the con­text of the project. The result of this dia­logue will be then what I will share. I like to think of myself as a strate­gist, cre­at­ing frame­works for indi­vid­u­als to feel free within them."
Areas of teaching
Dance Performance and Choreography
Independent professional practice
2013 – Interview between Rotterdam and Amsterdam. With and for Don Satin.
2013 – Mapping Greek Gastronomy. Collective process for the 2nd Symposium: Food, Memory & Identity in Greece & in Diaspora. Amari, Greece.
2013 – The Secret Life of Debris. Performance for FSJ Kultur Hessen, Germany.
2013 - Moving up! Dance intervention commissioned by Falmouth University for the University Title Celebrations. Falmouth, UK.
2013 - Ulisse: Un racconto popolare. Co-director of the theatre play, with F. Piotti. Trasformatorio, Montalbano Elicona, Italy.
2012 - Blue Tree; A Piece of Sky in the Grass. Site-specific works for Atelier Blanchefosse (FR).
2012 - Recipe Exchange. Community Project for Porta Pila Art Market. Turin, Italy. Porta Pila CookBook featured in: ArtINreti, Fondazione Pistoletto (IT), October/ December 2012; Artissima Fair, Turin, November 2012.
2012 - Say it with Food. Recipe exchange project. Food Dis-Placement, Hartberg, Austria.
2010/ 2011 - Body (of) Sound. Research over the embodied experience of sound in improvisation. Residency in DansAteliers, Rotterdam. Performed in One Night's Dance and Opendans Festival, Rotterdam.
2010 - Lonely Islands*. Analogue platform for transit and waiting conditions within social contexts.
2009 - l'Audizione. Situational study of a character with/for V. Cosi. Performed in LCC and Poortgebouw, Rotterdam.
2009 - How Much is Enough? Participatory event, nourishing symposium. Selected by BJCEM to participate at 13th Biennale Jeunes Créateurs Europe Méditerranée, Skopje. Winner of two ResArtis Award, Thamgidi Studio, Arnhem and Beijing Studio Center, Beijing.
2008 - INtrusioni. Live multimedia performance. Commissioned by the Dutch Institute of Architecture, Rotterdam.