Director of Cornwall Business School
Seamus' research focuses strongly in the area of entrepreneurship and small business management and he has published widely in this area. Through collaborative research relationships, he is currently investigating factors contributing to adaptation and resilience among micro, small and medium enterprises. He has been an invited speaker, columnist, advisor and champion of entrepreneurship for small businesses.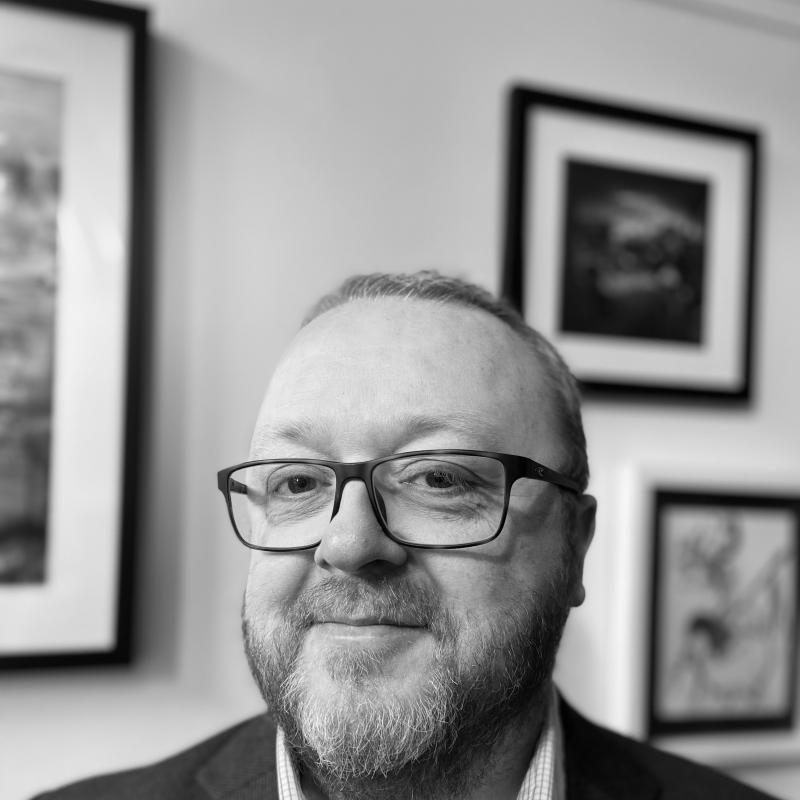 Contact details
Qualifications
| Year | Qualification | Awarding body |
| --- | --- | --- |
| 2016 | PhD | University of Liverpool |
| 2009 | PGCE | University of Stirling |
| 2002 | MSc (Economics) in Business and Management | University of Aberdeen |
| 2001 | BA Economics | University of Abertay Dundee |
Membership of external committees
Chartered Management Fellow - Chartered Management Institute (CMgr FCMI), Principal Fellow of the Higher Education Academy (PFHEA)
Research interests and expertise
Research interests include areas of the enterprise, research into SME growth and success, business development and innovation.
Research Topics
Entrepreneurship
Innovation
Social change
Publications and research outputs
Article
Sakellarios, Nikolaos

,

alonso, Abel

,

Kiat, Seng

,

O'Brien, Seamus

ORCID: https://orcid.org/0000-0001-8221-0340

,

fillis, Ian

and

thi, Kim Vu

(2022) The long road to adaptation: Micro and small hospitality firms after the GFC. International Journal of Hospitality Management, online (103). ISSN 0278-4319
Sakellarios, Nikolaos

,

Duarte Alonso, Abel

,

Kok, Seng Kiat

,

O'Brien, Seamus

ORCID: https://orcid.org/0000-0001-8221-0340

,

Fillis, Ian

and

Vu, Oanh Thi Kim

(2022) Resilience and coping with a long-term crisis: the cases of Cypriot and Greek micro and small firms. European Business Review, 3. ISSN 0955-534X
Report or Working Paper
Conference or Workshop Item
Other
Current research students
Enhancing Small and Medium Enterprises (SMEs) access to financing by Malaysian Development Financial Institutions (DFIs).
Resilience and coping behaviour among micro, small and medium enterprises in times of economic crisis: An exploratory case of Greece."
An investigation of internal CSR practices of foreign and domestic companies within the oil sector in Nigeria as a developing economy
Previous student supervision
Exploring success factors that are critical for micro, small and medium sized businesses in the North West of England: Does the size of the enterprise influence the criticality of the factor?
Contextual influences on training heterogeneity in small businesses
Investigating the linkage between competitive strategy and human resource management practices in Nigeria medium-sized enterprises
Coaching practices within three Small Medium Enterprises in Thailand
Entrepreneurial psychological factors: an investigation into individual differences in entrepreneurs
An investigation into performance measurement in social enterprises in the UK
Number of research students supervised to completion
6
Research degrees examined
6 PhDs
1 DBA
Engagement with professional associations and societies
Africa Oye 2018 - the aim of analysing some economic as well as social impacts, which will be useful for us for the Arts Council, City Council and other trusts and funds
Turncoat Gin 2019 – Mentoring on the future direction of the company, authored Business Plan submitted for funds - Share structure/Crowd Funding and exporting
Liverpool Chamber of Commerce Voice of Business Newsletter Developing a series of case studies and business development workshops to different hubs in the Liverpool and Sefton area