Dr Danielle Barrios-O'Neill
Undergraduate Course Coordinator, English & Creative Writing
I'm a Lecturer in English and Publishing at 
Falmouth University
. My research is largely focused on emergent practices and intersections in narrative and technology, with particular attention to what might be described as "sustainable worlds" discourses: critical conversations engaging textual and human futures. I'm originally from Atlanta, and have arrived in Falmouth via a nine-year sojourn in Northern Ireland. Extracurriculars include writing, game design, parenting, climbing, and the occasional run.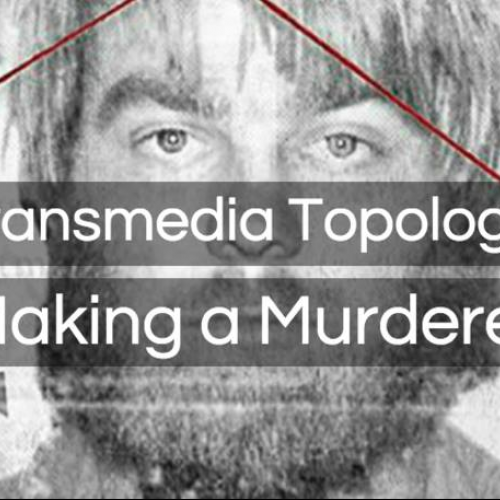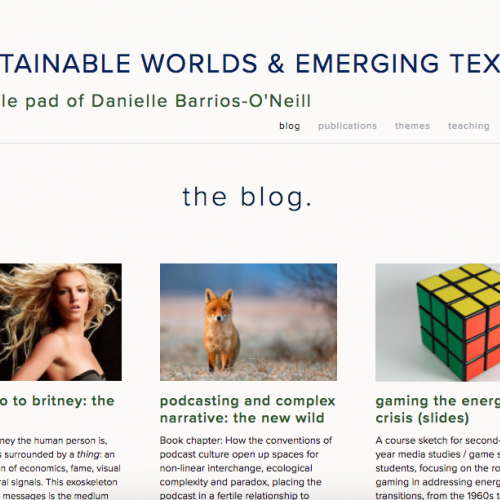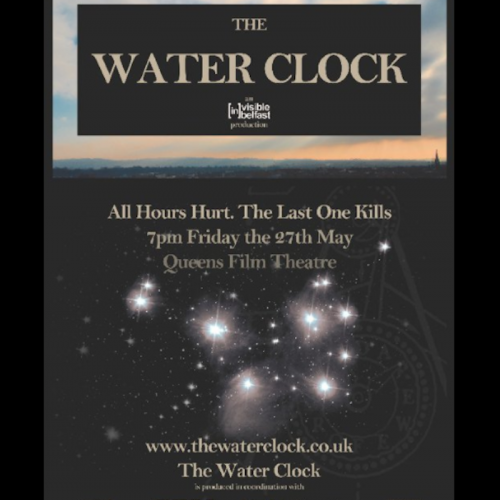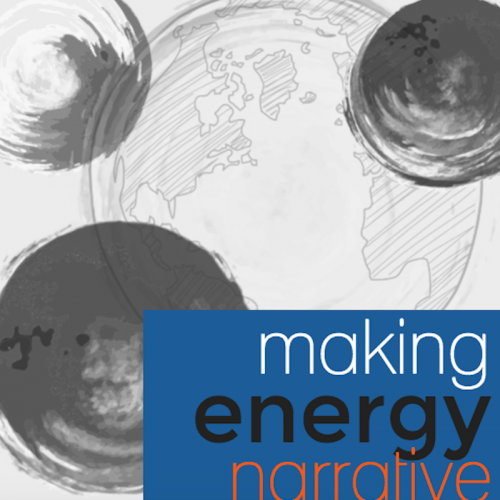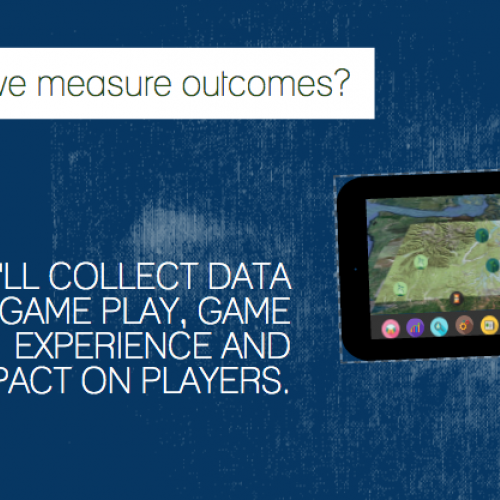 Qualifications
Qualifications
| Year | Qualification | Awarding body |
| --- | --- | --- |
| | PhD in Literature & Interactive Media | |
| | | |
| | | |
Research Interests
Research interests and expertise
Posthumanities
In the influential treatise How We Became Posthuman (1999), Katherine Hayles posited that we have only just begun to comprehend that conscious agency is constituted by the same "chaotic dynamics and emergent processes" by which consciousness, the organism, and the environment are constituted. The posthuman is symbiotic with information of many kinds; the posthuman is characterized by distributed cognition, dynamic partnerships with machines and nature. Individuals are not objects with borders but living, moving environments: the journey from axon to dendrite, the human tide on a subway platform. I'm interested in how this set of developments comes to bear on the field of the humanities, particularly how it changes the ways we understand and teach literature. For example, how do texts manifest collective behaviours and collective intelligence? To what degree will new ontologies define the literary, and to what ends?  I'm especially interested in object-oriented ontology, an emerging philosophical movement dedicated to nonanthropocentric forms of realism, whereby human being not only not the centre of perception and meaning, it also isn't even that important for us humans—particularly as we become aware of increasingly limited vision and increasingly permeable boundaries. 

Textual Ecology
It's become a common practice to borrow metaphors from computing, systems science and ecology to describe network dynamics in literature. I'm interested in how the language of complexity goes beyond the metaphorical—how complexity inhabits literary processes as well as natural ones. The topic is particularly relevant as cultural processes increasingly entail discussions of actual environmental concerns (for example, in the domain of ecocriticism). I'm most interested in the areas of literary chaotics, void, and "wildness" as these terms can apply to writing since the Modernists. I'm also interested in the ways in which urban writing practices demonstrate forms of ecomodernism, and how the text enacts processes that are, by intention or not, similar those that of biological systems.

Participatory Texts
Participation is a feature possible with virtually all new media, and the impact that participatory media has had on the way we think and behave can hardly be overstated. From choose-your-own-adventure books to video games to interactive podcasts, we live in an era in which being a part of the story is normal. This has implications not only for the way we experience a book or a podcast, but also how we conduct scholarship and teach in the humanities. What does it mean for the academy when the arts are increasingly user-created, distributed, asynchronous? I'm interested in how experiential modes, simulation and other forms of participation occur in contemporary artworks and media forms, from aesthetic and structural points of view.

Research topics
Post-digital literary studies
Posthumanities
English Literature
Post-Conflict literature
Gaming
Games Studies
Teaching
Areas of teaching
American Literature
Modernism
Modern Irish Poetry
Writing for Games
Games Studies.
Courses taught
BA(Hons) English
BA(Hons) English with Creative Writing
BA(Hons) Creative Writing
Business Engagement
Business start ups
Superblue. 
Our teams have experience building and deploying digital strategy within organisational parameters and with respect to existing company processes in the US and the UK. We have had success managing integrated communications for a diverse array of companies and industries, and we have particular interest in working with startups and small businesses on both sides of the pond. 

Services include:

Social media/web audit & analysis, including analysis of your competitors
Web content policy development (for example, a company Social Media Policy)
Policy workshops and training
Social media account management
Strategic social media training
Online PR workshops
Blog writing
Market research
Integrated PR campaigns (online and traditional)
Email newsletter campaign management
Branding services and web design.
Consultancy and facility services
Digital marketing and consulting (see above).
Professional engagement
Social, community and cultural engagement
Exhibitions

Alan Hook and Danielle Barrios (with Ciaran Carson and Glenn Patterson) (2011). Constellations of Belfast. Crescent Arts Centre. Belfast Book Festival 2011. [interactive fiction installation] Role: Writer, co-producer.  

Danielle Barrios-O'Neill and Alan Hook (2011). The Water Clock. The Brian Friel Theatre. QUB/UU. [interactive theatre]. Role: Writer, co-producer.  

Danielle Barrios-O'Neill and Alan Hook (2011). [in]visible Belfast. QUB/UU. Belfast Book Festival. [alternate reality gaming]. Role: Writer, co-producer.  

Danielle Barrios-O'Neill and Conor Garrett (2016). Invisible Belfast. BBC Radio 4. [radio documentary]. Role: Writer, presenter.