Lecturer TV Drama
Beryl directs film, TV drama and comedy. In TV, as lead director, she's helped create many popular UK teens and kids series, for which she has been awarded 5 BAFTA's, and 4 International EMMY nominations, most recently in 2020 for drama for Joe All Alone which also won a kids drama BAFTA in 2018.  In 2019 she directed Free Rein YA series for Netflix. Beryl's current feature documentary, Hello Stranger, a story of about adoption and family, is largely created from 25 years of her own home movies.  Beryl's short cinema films have been shown in 60 international festivals. Her feature script Runaway won the VFF screenwriting prize at the Berlinale.  Her play Diamond, commissioned by BBC Arts, ran at the 2018 Edinburgh fringe. Beryl has exec produced nearly 200 kids short films for the European Broadcasting Union working with writers and directors in 38 countries, many films appear in international film festivals; two have won a BAFTA for the BBC and S4C. 

Beryl chaired the board of Directors UK from 2015-17. She helped found and also chaired the DUK's Gender Equality Group, which has led campaigning for better representation of women directors in the UK and worldwide. She won the 2016 Women in Film/ITV Achievement of the Year award for this work.  She has been an elected member of BAFTA's TV committee since 2017, taking a particular interest in diversity. She is a BAFTA mentor and also mentors film/screenwriting students with autism and ADHD. In 2019 she joined the Screen Cornwall advisory committee.  

Beryl joined Falmouth teaching TV Drama part time in 2019, becoming full time in Sept 2020.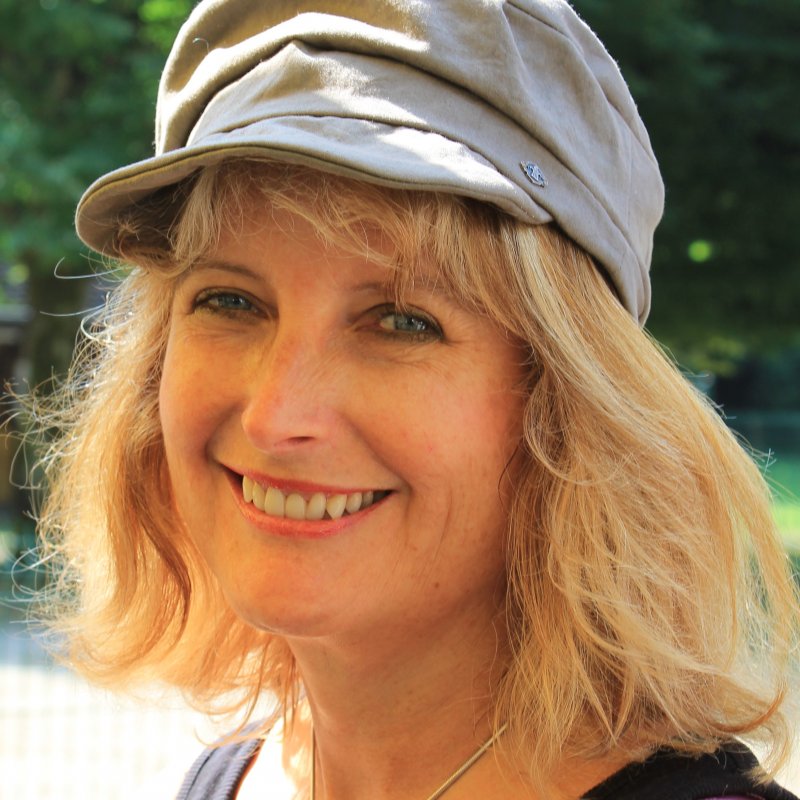 Contact details
Qualifications
| Year | Qualification | Awarding body |
| --- | --- | --- |
| 2000 | Masters degree Screenwriting | University of the Arts, London College of Communication |
| 1990 | Masters degree Independent Film and Video | University of the Arts, Central St Martins |
| 1980 | BA (Hons) Media Studies | Westminster University |
Honors and awards
| Year | Description |
| --- | --- |
| 2018 | BAFTA - Best Children's Drama Joe all Alone |
| 2017 | BAFTA - Best Interactive Secret Life of Boys |
| 2006 | BAFTA (Scotland) - Best children's programme Uncle Dad |
| 2005 | BAFTA - Best Children's Drama. My Life as a Popat |
| 1996 | BAFTA - Best Children's Drama The Ward |
Membership of external committees
Elected member BAFTA TV Committee 2017 - present
Publications and research outputs
Events
2014
Speaker on women directors campaign Cannes Film festival; Berlinale; Nordic Film Festival, Council of Europe
Areas of teaching
Film/TV drama production; directing; screenwriting; acting
Courses taught
Policy engagement within Cornwall
Engagement with organisations which contribute to the development of educational, cultural or socio-economic policies in Cornwall
Member Screen Cornwall advisory committee 2019 - present
Business start ups
Derryboye Films Ltd
Strangford Pictures Ltd

Film production companies
Consultancy and facility services
Work as a consultant/executive producer for the European Broadcasting Union, Geneva
Independent professional practice
2020 Hello Stranger - BFI funded feature documentary - writer/producer/director
2019 Free Rein - Netflix YA drama series - director
2018 Joe all Alone - BBC drama mini series - lead director
2015/17 Secret Life of Boys - BBC/ABC comedy - developer/producer/director
2015 Firework - BFI funded short film and feature script
and 20+ years of directing TV drama and comedy including My Parents are Aliens; Wild at Heart; Wizards v Aliens; Spitting Image; Linda Green; Girls in Love; My Life as a Popat
2005 - present- Executive Producer, Children's drama series for European Broadcasting Union
Engagement with professional associations and societies
Elected member BAFTA TV committee, and kids committee
Member nominations committee Directors UK
Former chair Directors UK
Former chair Gender Equality Group, Directors UK