Head of Animation, Prosthetics & Effects
Andy is Course Leader for BA(Hons) Post-Production & Visual Effects in the CILECT School of Film & Television and joined the University in 2016. Andy's current field of research is into audio and visual directional approaches in virtual reality, and presented a paper on this at the CILECT conference in Mumbai, India in November 2018 and at the Festival of Creativity, Colombo, Sri Lanka in March 2019.
Prior to joining Falmouth University, Andy worked in the animation industry for nearly 20 years as both an animator and director. As a freelancer Andy worked for studios including Aardman Animations, Cosgrove Hall Films, Tony Kaye Films, Red Bee Media and HOT Animation on award nominated and winning children's programmes, title sequences, commercials and films. In 2007 his animation for the the BBC's 'Kill It. Cook It. Eat It' was awarded a D&AD Yellow Pencil. He has also lectured at the University for the Creative Arts and University College Volda, Norway.
In addition to his professional work Andy has produced a number of his own award-winning short films. These have been screened in film festivals all around the world.
Andy has served as Chief External Examiner for the Faculty of Media and Performance at Arts University, Bournemouth as well as External Advisor to UCLAN, Chichester University, London College of Communication at UAL & Teesside University.
He is also a member of the Royal Television Society, fellow of the Royal Society for the Arts and Fellow of the Higher Education Academy.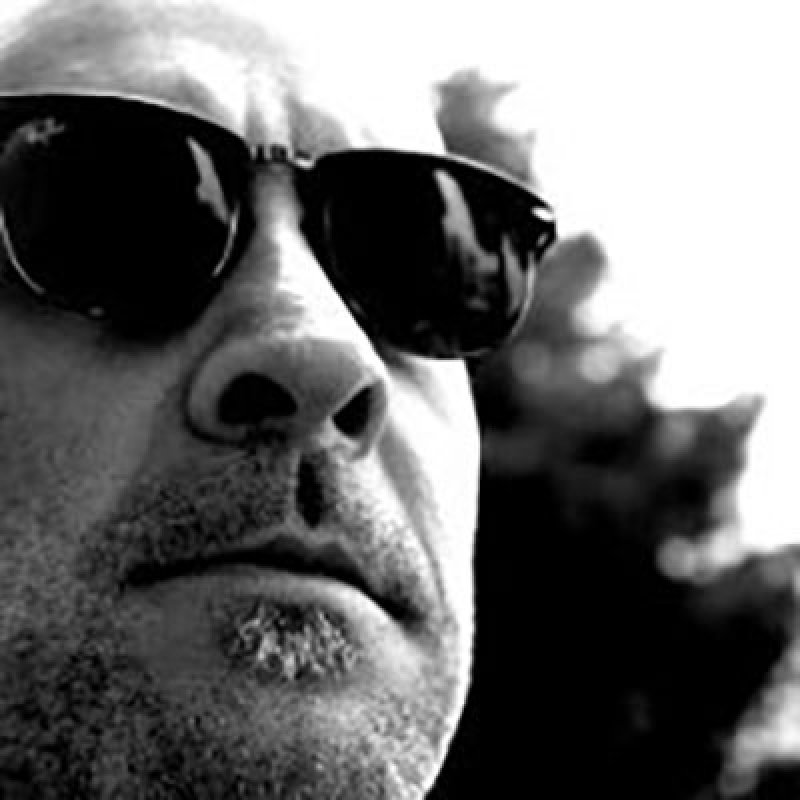 Contact details
Qualifications
| Year | Qualification | Awarding body |
| --- | --- | --- |
| 2011 | MA | UCA |
Membership of external committees
Member of the Animation Alliance
Research interests and expertise
Andy's films utilise a combination of techniques, comprising the traditional and the contemporary to create works that are moving still lifes. Timelapse, multi-layered image sequences, texture and a sense of disorientation are of prime interest, and the work always has a strong link to sound, with the films set to scores by both experimental and more contemporary composers. Inspiration comes from a number of places, but paramount are the works of the abstract expressionists Willem De Kooning and Jasper Johns, painters Kurt Schwitters and Ben Nicholson, designer Vaughn Oliver and film-makers Godfrey Reggio, Ron Fricke, Len Lye and Stan Breakage. For Andy the question is whether time-lapse cinematography is a technique of investigation and revelation, a cinematic short-hand, or whether it can be a form of unique cinematography in its entirety. Time-lapse cinematography has broadly developed into two distinct branches of film-making; scientific investigative films, and as a way of representing compressed time within traditional narrative film making. The ambition of Andy's research is to examine the development of these two main threads and to explore the ways in which the process can become a narrative tool in its own right. It is with this in mind that his research seeks to expand the understanding of time-lapse as a narrative genre. 
Research Topics
time lapse cinematography
Publications and research outputs
Conference or Workshop Item
Artwork
Independent professional practice
'ellipsis'   Screened at the following festivals:  
Chronos Film Festival, Albuquerque, NM Nov 3rd -5th 2011
10th Cornwall Film Festival, UK. Nov 4th - 6th 2011- Winner of the jury prize, 'On the Edge' competition - Best Experimental Film.
exground24, Wiesbaden, Germany. Nov 18th & 19th 2011  7th Athens Animfest, International Festival of Animation, March 1st - 7th 2012

2nd Be There! Corfu Animation Festival, March 29th - April 1st 2012
30th International Film Festival of Uruguay, March 29th - April 8th 2012
8th Open Cinema International Short & Animation Film Festival, St Petersburg, Russia, July 27th - August 3rd 2012 - Jury Special Mention. Experimental Category, Main Competition. 9th Naoussa International Film Festival, Greece, September 27th - 30th 2012  

Also screened at: Falmouth Art Gallery, Cornwall, March 8th - April 14th 2012
'Encountering Art and Design' Research Conference, King's Place, London, May 4th 2012
Shortlisted for the Royal Academy 2012 Summer Show  

'178.98'  Screened at the following festivals:

10th Naoussa International Film Festival, Greece. 25th - 29th September 2013
9th Open Cinema International Short & Animation Film Festival, St Petersburg, Russia. 2nd - 8th August 2013. Shortlisted in the Main Competition, Best Experimental Short.                      

'four and five' Screened at the following festivals: 

12th Cornwall Film Festival, UK. November 2013. Selected for the 'On the Edge' Competition for Best Experimental Short.
13th International Streaming Festival. December 2013 Paradise Found Film Festival, UK. December 2013.
8th International Streaming Festival. December 2013
10th Festival Miden, Kalamata, Greece July 2014
10th Open Cinema International Short & Animation Film Festival, St Petersburg, Russia. 1st - 6th August 2014. Shortlisted in the Main Competition, Best Experimental Short.
Fabrica Utopia Festival, Andros, Greece. July 26 to August 2, 2014
International Film Festival of Fine Arts, Szolnok, Hungary. October 2014. Shortlisted in Competition.
Biennial International Contemporary Film & Video Videofest 2k14 showing in Mexicali, Tijuana and Ensenada, Baja California, Mexico. November 2014
Wanderlust Travel Film Festival, Jaisalmer, India. November 2014. Shortlisted.
Without Words Film Festival, Metz, France. November 2014. Awarded the Jury 2nd Prize
Sahar International Short Film Festival, Manchester. February 2015. 
Official Trophy Finalist Winner of 'Social Action' at the International Euro Film Festival 2014
Alchemy Film and Moving Image Festival. Hawick, Scotland April 2015
5th FIVA Film Festival, Buenos Aires, Argentina. November 2015  

Broadcast on India's NDTV 'Prime Documentaries'. November 2014      

'Me Fish Bring'   Music video for William D Drake. 'Me Fish Bring' from the album 'The Rising of the Lights'. 2013Screened at the following festivals:  



5th Festival Internacional Del Cortometraje FIC 2014 in Buenos Aires, Argentina. September 2014.
Biennial International Contemporary Film & Video Videofest 2k14 showing in Mexicali, Tijuana and Ensenada, Baja California, Mexico. November 2014
FIC International Short Film Festival in San Miguel, Argentina, September 2015.  

'salvage'  

Broadcast  on Northbay TV, 'Cinema Nova' Episode 1.3 USA. Jan. 2015   Screened at the following festivals: 



St Andrews Green Film Festival, St Andrew's, Scotland. February 2015 Shortlisted in Competition - 3rd Place Winner. 3rd Srem International Festival of Documentary, Tourism & Ecology. Serbia. Sept 2015 Shortlisted in Competition - Short International Competition. XXI Cine Eco Environmental Film Festival, Portugal. Oct 2015 1st Kolkata International Wildlife & Environment Film Festival, India. Oct 2015


1st Kolkata International Wildlife & Environment Film Festival, India. Oct 2015
Winchester Short Film Festival, shortlisted for Best Fine Art Short and shortlisted for The Hampshire Prize. Winchester Short Film Festival,UK. Nov 2015
International Green Culture Festival 'Green Fest', Belgrade, Serbia. Nov 2015.
Without Words Film Festival, Marseilles, France. Dec 2015
Goldensun Short Film Festival, Malta. 2016
8th Festival Internacional de Cine y Medio Ambiente de México. April 2016
9th Ecozine Film Festival, Spain. May 2016

'Be Here Steryear'   Music video for William D Drake. 'Be Here Steryear' from the album 'Revere Reach' 2015 
Professional esteem indicators
| Year | Description |
| --- | --- |
| | 'Kill It. Cook It. Eat It'. Red Bee Media/Fallon. D&AD Yellow Pencil 2008. Gold Honours - Best Idea in 30 Seconds 2008. BTAA Awards. Diploma. 2008. Promax Silver Award 2008. 'The Koala Brothers Outback Christmas' – Christmas Special. BAFTA nomination. Spellbound/BBC. 2006 Apple Jacks 'Costume' commercial. Loose Moose. BAA nomination 2006 'Hamilton Mattress' – Christmas Special. Harvest Films/BBC. British Animation Awards, Best TV Special, March 2002. Zoie Film Festival, America, Best Animation, March 2002. New Festival, Nova Scotia, Best Animation, April 2002. Grand Prix, Annecy, June 2002. BANFF, TV Special, Nomination, Canada, June 2002. Florida Film Festival, Audience Prize for International Short, June 2002. Altanta Film festival, Best Animation, June 2002. Krok, Russia, Diploma of Honour, September 2002. Rio, Audience 2nd Prize, August 2002. Sao Paulo, Audience 3rd Prize, August 2002. Florida, Marco Island, Best Animation, October 2002. Chicago, Children's Film Festival, Best Animation (Children's Jury), November 2002. Madrid, Animadrid, First Prize, December 2002 'Animal Shelf'. BAFTA nomination. CITV/Cosgrove Hall. 1999 'Treacle People – Christmas Special'. BAFTA nomination. LWT. 1997 |