Multigenerational Living & Learning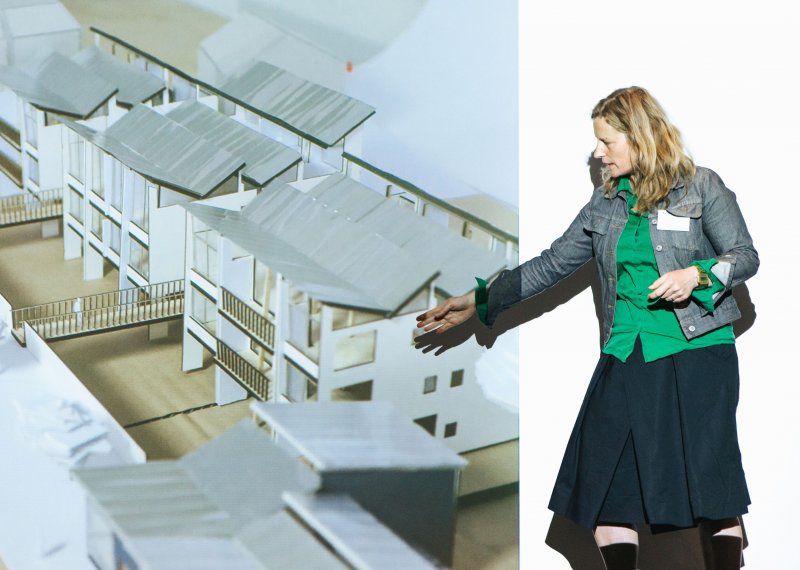 Communities are often segregated by age. In the context of an adult social care system that is under unprecedented pressure, new models of living and learning are ripe for exploration. This programme investigates multigenerational living and care models, technologies for adult social care and resultant learning opportunities.
Our research initiatives respond to Cornwall's socio-cultural challenges, and opportunities afforded by the regions digital drive. We confront the issues of a struggling healthcase system, an aging population that is growing (Cornwall's over 85 population set to rise by 139% by 2035) and the rise in social isolation – the largest contributing factor to deterioration in wellbeing. 
By harnessing emerging technologies; connecting and co-creating with potential stakeholders; utilising the potential of the creative industries, existing service infrastructures and networks; and initiating ways of securing post-EU/Third Stream/commercial sector funding, we aim to contribute to an ecosystem of health, wellbeing and care that rapidly becomes predictive, anticipatory, self-managing and self-maintaining. 
We are: 
Exploring our health and care challenges
Changing the conversations
Adopting through adapting
Innovating past risk
Drawing on the uniqueness of Cornwall 
Capturing the power of community voice
Driving opportunities and collaborations
Co-creating solutions 
Challenging the status quo
Capturing global and local disruption
The key questions we explore are:
How can technology and its content help to bridge the gaps between different generations living apart?

How can multigenerational living solutions alleviate the pressure on social care expenditure?

How can communities of different generations live, learn and create together to counteract social disintegration?

How can technology be used to enrich a 21st century multigenerational care environment? 

How can we harness creative practice to design innovative solutions to the multigenerational living and learning challenge?

How can we reimagine care home and home environments to identify new opportunities to improve qualities of life?

How can the performing arts in an intergenerational context have a beneficial impact on physical/mental health, community creation and cohesion, and pedagogy and student learning? 

What are the factors affecting success or failure of a 'manufactured' community?
Our team has already helped older generations stay connected through digital means, for example by addressing online enquiry challenges for Cornwall Council. We have worked to combat multigenerational living challenges, including working with the Pydar Street redevelopment initiative to scope in inter-generational support opportunities. And we have hosted a series of events that support communities through memory cafes, and led on intiatives that connect specialists addressing Alzheimer's and mental health challenges internationally. 
Some of the projects within this programme include:​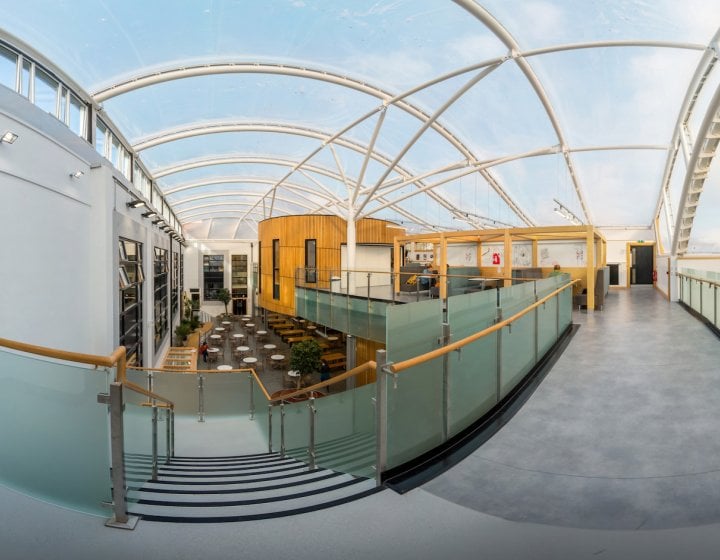 Virtual Tour fox cafe 360 upstairs
Adaptable Living
The Adaptable Living project reimagines the way in which living space may be designed to enable resi...
Adaptable Living
Our PhD and Mphil researchers aligning with the Multigenerational Living & Learning programme include:​
Name
Thesis title
Timothy Jones

Art-full Conversations: Facilitating the use of digital images of fine art at a Memory Café.

 

Emma Winspear

A cross-disciplinary approach for implementing communal music-based workshops into social care and pedagogy. How can multigenerational 'musicking' affect empathy, emotional well-being and social affiliation?

 

Tamarin Harview

The Impact of Digital Technology on the Wellbeing of Residents in a Residential Care Home.
Alignment criteria​
We welcome applications for PhD or MPhil that align with the Creative Industries Futures programme. ​
How to apply​
Falmouth University's Research Repository (FURR) hosts, preserves and provides open access to our publicly available collection of University produced research materials, for the benefit of staff students, the wider field and general public.​