This Research & Innovation Doctoral Project brief summarises our priority areas of research interest under the heading of: Futures of Audio Journalism.
We welcome all research degree applications aligned with and in response to this brief.
In recent years, rapid technological change has presented profound challenges for journalists. The web, social media, gamification and immersive technology have led to a large-scale shift from the linear visual logic of the age of print to the experiential logic of the electronic age (Lacey, 2013). Within this shifting landscape, shared understandings of the role of the journalist and audience, techniques used in structuring narratives, as well as core principles of impartiality and objectivity, are all profoundly challenged. 
Having been slow off the mark at the start of the web, media organisations are keen to be ahead of the curve when it comes to more recent developments in immersive and interactive technologies (Watson, 2017). Research in visual journalism has identified core issues in relation to editing, reporting, objectivity and viewer experience, but the specific needs of sound-only journalism have been neglected, with audio research to date focusing on technology or experimental and artistic work. Audio in the form of radio, web audio and podcasting remains a large and still growing field of journalism globally (Knolle, 2016).
If audio journalism is to take advantage of technological and cultural change and, like visual media, get 'ahead of the curve', audio journalists need an understanding of the affordances, limitations, and characteristics of the newest digital media which are specific to the field of factual storytelling. 
We therefore seek theoretical and practice-based doctoral project proposals which investigate the practical, creative and editorial possibilities and constraints of immersive and games platforms for audio-only journalism. 
Projects deriving from this brief are expected to sit within the following Research & Innovation programme and department:​
As successful research degree project proposals must emphasise a clear alignment between the project idea and one or more of our Research & Innovation programmes, we recommend that you review details of the programme aligned to this brief before you complete the application process.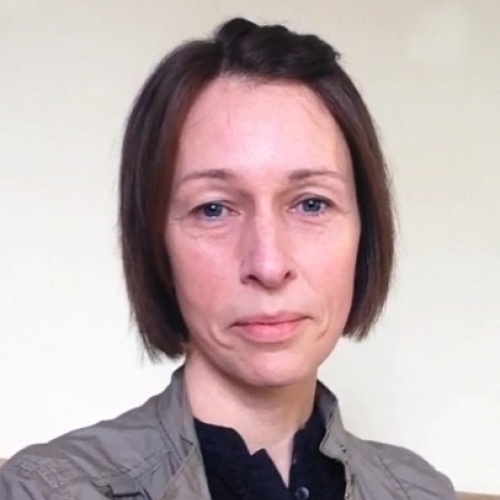 Proposed Supervisor: Dr Abigail Wincott
---
Abigail Wincott has over 20 years' experience as a journalist and producer in print, broadcast and online, including 15 years at BBC Radio 4 and the World Service. At the BBC she produced and presented a range of output across education, current affairs, arts, science and documentaries for UK and international audiences. In 2007 she went part-time at the BBC to teach media production and journalism at the University of Brighton, where she completed a PhD part-time in 2017. She joined Falmouth University's School of Writing and Journalism in 2019, where she teaches journalism and communication theory and practice, specialising in radio/audio production.
Read more
Read More
Apply for a Research MPhil or PhD
We welcome all research degree applications aligned with this Doctoral Project brief.​To apply in response to this brief or learn about the application process view:
Apply now
Project brief & project proposal enquiries​
​To discuss this project brief, ideas or project proposal responding to this brief, please contact: Dr Abigail Wincott
​For all other application related enquires please contact the Research & Development team.
T: 01326 255831