This Research & Innovation Doctoral Project brief summarises our priority areas of research interest under the heading of: Dark Tourism in the Digital Age.
We welcome all research degree applications aligned with and in response to this brief.
The Dark Economies research programme, based at Falmouth University in Cornwall, invites applications for a three-year full-time Doctoral studentship. This project will contribute to the research into the rising and popular phenomenon of dark tourism. It will encourage engagement with digital forums and new technologies in order to explore and to help enhance an ethical engagement with research scholarship/creativity and/or practice in relation to dark tourism. Intersecting with the concept of digital tourism, the project has the potential to contribute in significant ways to current scholarship, tourist experiences and economies.
Over the last decade, dark tourism has been a rising phenomenon nationally and internationally. Often associated with the more sombre, disturbing and violent aspects of history, dark tourism appears to be becoming ever more popular. Dark tourism is situated: in the landscape, at specific locales, marked by stones, monuments, memorials, ruins or places of natural disasters: dark tourism is always located – metaphorically or physically. It is space/place specific and landscape is always important. Theoretically, there is a raft of scholarship used in dark tourism studies: affect theory, psychoanalysis, atmosphere studies, psychogeography, horror studies and the Gothic among them. It is also associated with myth-making, folklore, folk horror, fantasy, fairy-tales and ghost stories. The spaces of dark tourism are haunted places, associated with death, loss, memory and nostalgia.
This PhD project explore the world of dark tourism in the digital age. This could include discussions of digital tourism, streaming film and television, web-based accounts and fictions of dark tourism, photographs/videos, immersive technologies (VR AR), games and/or social media. Browsers, readers and tourists are demanding more and more immersive, imaginative and bodily experiences. How does this relate to the digital and the phenomenon of dark tourism? What are the economies that create, sustain and enable dark tourism? How does technology change and shape this type of experience? Is it exploitative and unethical, or can dark tourism in the digital age help a connection with death, loss and different types of landscapes bringing together people through empathy and compassion? How does the concept of digital tourism affect dark tourism?
The successful candidate can expect to develop their own dissertation topic within the wider remit of the project. However, it is envisioned that the PhD will include some or all of the following basic themes, all ensconced within the umbrella theme of dark tourism:
The scholarly/theoretical
The material
The fictional
The Landscape
The economic
The creative
The digital
Technology
Proposals from any area of the humanities and the arts: literature, art, creative writing, games studies etc are welcome. We expect there to be a scholarly element, but proposals that include creative work (film script, game or app development, literature, plays etc) are encouraged too.
Applicants will be expected to demonstrate:
Imaginative and viable preliminary ideas for research into this subject area;
An appreciation of the nature of PhD study and of both independent and collaborative research;
Clear motivation for undertaking PhD study in Falmouth in this subject area;
Evidence that you have, or can develop, the skills required to start the proposed research.
Projects deriving from this brief are expected to sit within the following Research & Innovation programme and department:​
As successful research degree project proposals must emphasise a clear alignment between the project idea and one or more of our Research & Innovation programmes, we recommend that you review details of the programme aligned to this brief before you complete the application process.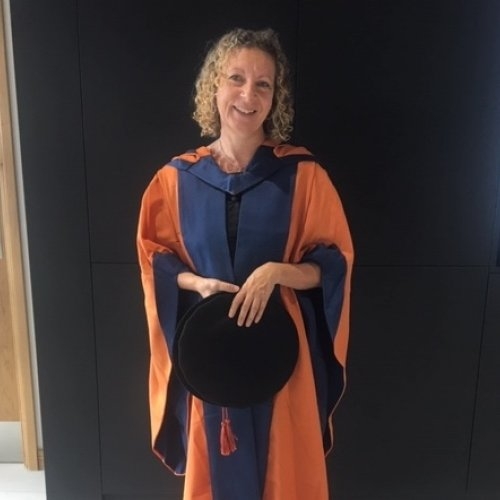 Proposed Supervisor: Dr Ruth Heholt
---
Ruth Heholt is senior lecturer in BA(Hons) English. She has published on ghosts and the Gothic and works on Victorian literature and culture as well as contemporary texts. Ruth has organised several symposia including: Haunted Men: Masculinities in the Victorian and Edwardian Ghost Story (2011), Haunted Landscapes: Nature, Super-nature and the Environment, with ASLE UKI (2014) and is currently organising a one day symposium: Sensational Men: Victorian Masculinity in Sensation Fiction, Theatre and the Arts with the Victorian Popular Fiction Association (April 2015).
Read more
Read More
Apply for a Research MPhil or PhD
We welcome all research degree applications aligned with this Doctoral Project brief.​To apply in response to this brief or learn about the application process view:
Apply for a Research Degree
Project brief & project proposal enquiries
To discuss this project proposal please contact Dr Ruth Heholt
Application enquiries
For all other application related enquires please contact the Research & Development Team.
T: 01326 255831