Writing Sex in 21st Century Romantic Fictions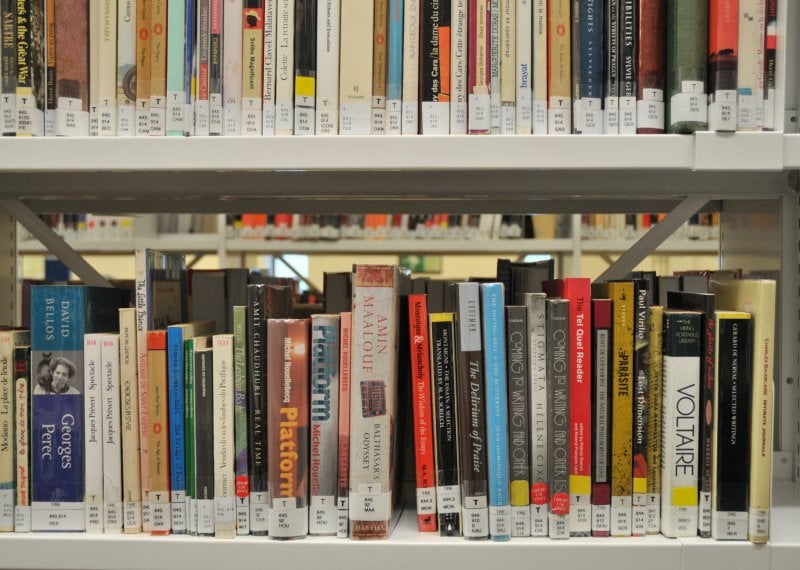 This Research & Innovation Doctoral Project brief summarises our priority areas of research interest under the heading of: Writing Sex in 21st Century Romantic Fictions.
We welcome all research degree applications aligned with and in response to this brief.
In an era of #metoo, the repeal of Roe v Wade, and #blacklivesmatter, questions of how we negotiate sex, consent, and power dynamics are at the forefront of 21st century debates, and our fictions reflect these shifting concerns. Moving on from the patriarchal bonkbusters and bodice rippers of the 1980s, sex is now being portrayed in much more nuanced and complicated ways. In addition, erotic and sexual narratives are also gaining in literary status as (Costa's Book of the Year 2020) Roffey's The Mermaid of the Black Conch and Broder's The Pisces (longlisted Women's Prize for Fiction 2019) prove.
As the heart of human experience, the enduring fascination with sex is no surprise and, given the increasing popularity of Romantic Fictions in all its forms, readers are still thirsty for narratives that consider sexual dynamics, desire, and erotic power. However, attempts are now underway to address its previous lack of scholarly attention in the form of the peer reviewed Journal of Popular Romance Studies, as well as work by scholars such as Gleeson and Selinger (2015) all of which place this hugely popular genre at the centre of critical discussions. 
Therefore, this PhD will be at the forefront of exciting new critical and creative developments in the study of Romantic Fictions as it questions what these stories reveal about modern life and how they are responding to our changing experiences of sex and consent? How does or can the representation of sex challenge, subvert, or reinforce dominant patriarchal and heteronormative narratives? How are issues such as violence and abuse explored? And how does all of this intersect with questions of race, sexuality, and identity more globally? Romantic Fictions is to be considered in its broadest sense, from the popular to the literary, and proposals can be critical or practice based and can focus on creative writing, literature, television, or film.
Projects deriving from this brief are expected to sit within the following Research & Innovation programme and department:
As successful research degree project proposals must emphasise a clear alignment between the project idea and one or more of our Research & Innovation programmes, we recommend that you review details of the programme aligned to this brief before you complete the application process.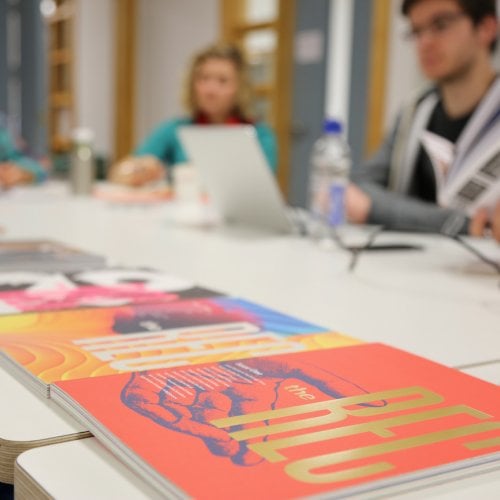 MA Communication Design - Luke Tonge crop
Project supervisor: Dr Jo Parsons
---
Dr Jo Parsons is currently leading our department in its move into the area of Erotica and Romantic Fictions, with several projects in the pipeline, and this PhD will build on her current research. Jo has also introduced the study of Romantic Fictions into our online and on campus BAs, and there are plans in place to develop these areas further within our courses. This will also mean that there may be opportunities for the successful candidate to engage with the L&T on campus and/or online. Jo is also a co-editor (with Ruth Heholt) of the Gender and the Body in Literature and Culture book series with Edinburgh University Press and so there is likely to be an opportunity for the successful candidate to publish here.
Project brief & project proposal enquiries
To discuss this project brief, ideas or project proposal responding to this brief, please contact: Dr Jo Parsons.
Application enquiries
For all other application related enquires please contact the Research & Development team.
T: 01326 255831