This Research & Innovation Doctoral Project brief summarises our priority areas of research interest under the heading of: Imagining the future of UK film education in universities.
We welcome all research degree applications aligned with and in response to this brief.
The Pedagogy Futures research programme and the Sound/Image Cinema Lab, based at Falmouth University in Cornwall, invites applications for a three-year full-time Doctoral studentship. This project will contribute research into film education as conceived and delivered by UK universities historically, presently and into the future.
In recent years UK Higher Education has delivered vital research into continuing structural inequality within the UK film and television industries (Nwonka; 2020, Cobb; 2018) that is contributing vital data and analysis to ongoing debates at addressing historical oversight and erasure of participants from a variety of disadvantaged positions. Simultaneously, there is growing expectation within UK Higher Education for [film] education to develop the skills and employability potential of graduates to ensure a robust future for the burgeoning creative industries sector. This has led to the emergence of new models of pedagogy that seek to address a need for greater partnership and collaboration between HE, industry and students (Fox; 2018, Mateer; 2018) while also honouring the values of higher education as a critical space and a public good.
This doctoral programme seeks to bring together pedagogical design for film education with a vital civic and cultural responsibility to ensure that future film industry and culture achieves greater representation on screen and behind the camera in all areas that have previously seen structural exclusion. This doctoral programme seeks to design a pedagogic model that marries teaching and learning innovation, using the Sound/Image Cinema Lab as a centre through which to pilot activity, with the establishment of a greater role for UK universities in shaping the future of the UK screen industries in addition to reporting on them.
This research will appeal to graduates with an interest in film education, innovative pedagogies and the relationship between policy and universities. It will also appeal to film and television professionals with a background in teaching partnerships, education policy and delivery and diversity initiatives and responses.
The successful candidate can expect to develop their own research topic within the wider remit of the project. Applicants will be expected to demonstrate:
A solid understanding of existing UK Higher Education film provision
Up to date UK film, education and film education policy
A general knowledge of UK and international innovative pedagogic structures and initiatives
Basic understanding of UK film education provision (BFI, Creative Skillset etc.)
Applicants should have a good undergraduate degree in a relevant discipline alongside a postgraduate degree and/or relevant experience in a cognate area.
Projects deriving from this brief are expected to sit within the following Research & Innovation programme and department:
As successful research degree project proposals must emphasise a clear alignment between the project idea and one or more of our Research & Innovation programmes, we recommend that you review details of the programme aligned to this brief before you complete the application process.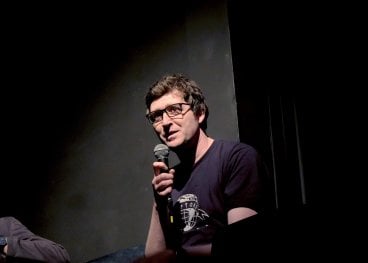 Dr Neil Fox
Associate Professor of Film Practice and Pedagogy
Since arriving at Falmouth University in April 2013 I have fallen in love with Cornwall and found a ...
Dr Neil Fox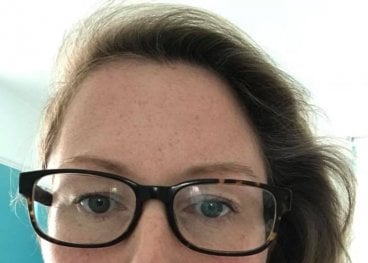 Dr Laura Canning
Course Leader, BA(Hons) Film
Laura Canning is Course Leader BA(Hons) Film and currently teaches on core modules in...
Dr Laura Canning
Project brief & project proposal enquiries
To discuss this project brief, ideas or project proposal responding to this brief, please contact: Dr Neil Fox.
Application enquiries
For all other application related enquires please contact the Research & Development team.
T: 01326 255831