This Research & Innovation Doctoral Project brief summarises our priority areas of research interest under the heading of: Sound and the Environment.
We welcome all research degree applications aligned with and in response to this brief.
This project invites PhD candidates to explore the interrelatedness of sound and the environment through practice-based and theory-based research.
Sound as material, as media, as sensation, as vibration, as transmitted frequencies, as signal, as noise, as music(al) offers a diverse range of approaches to studying the environment and, moreover, relationships to the world through sound environments. The developing diversity and scope of sound studies, the current re-inventions of acoustic ecology, and the environmental urgencies articulated by soundscape ecology, all foreground sound and practices of listening as vital to developing critical understandings of urban and rural environments in a time of climate emergency, valuing the intersections of the arts, humanities and sciences.
Candidates are encouraged to develop projects that seek to think and rethink, to imagine and re-imagine geopolitics, social inequalities, the 'natural' world, dark ecologies, deep ecologies, the non-human, the ahuman and the 'Anthropocene', through macro and microattention to sound and the environment. The project seeks to develop propositions that pertain to sustainability and social equality (critically and creatively).
Projects deriving from this brief are expected to sit within the following Research & Innovation programme and department:
As successful research degree project proposals must emphasise a clear alignment between the project idea and one or more of our Research & Innovation programmes, we recommend that you review details of the programme aligned to this brief before you complete the application process.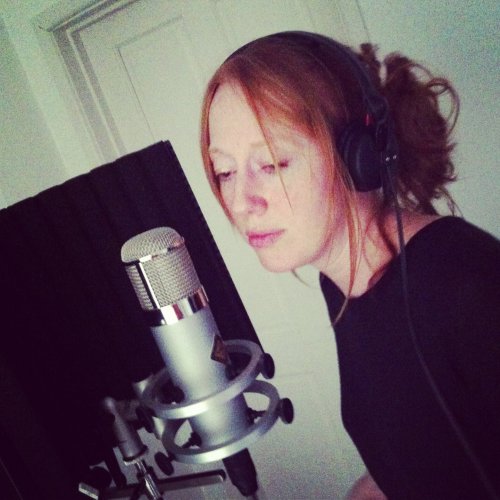 Dr D Ferrett Profile Image
Project supervisor: Dr D Ferrett
---
Dr D Ferrett is Course Leader for BA(Hons) Popular Music and a Senior Lecturer in Music. Since beginning her employment at Falmouth University in 2011, D has been instrumental in the development of the curriculum for music subject and has played a leading role in writing Falmouth's contemporary Popular Music degree course. She is the author of Dark Sound: Feminine Voices in Sonic Shadow (Bloomsbury, 2020) which adopts a critical feminist approach to music discourse and to the study of 'dark sound', developing a darkfemphonosophy through listening to artists whose music embodies dark themes.
Read more
Project brief & project proposal enquiries
To discuss this project brief, ideas or project proposal responding to this brief, please contact: Dr D Ferrett.
Application enquiries
For all other application related enquires please contact the Research & Development team.
T: 01326 255831