This Research & Innovation Doctoral Project brief summarises our priority areas of research interest under the heading of: Rural Hospitality: Building and disseminating refugee stories in Cornwall through visual narrative.
We welcome all research degree applications aligned with and in response to this brief.
Cornwall has long been a port and a landscape of refuge in the geopolitical sense, such as with the historical example of kindertransport, and in the current examples of Syrian refugee families, as well as acting as a destination for transmigrations because of economic hardship, such as those of migrant farm and dock workers.
The resettlements within the British rural setting of Cornwall bring forth cultural differences into the county that provide opportunities for storytelling, with the potential for teaching tolerance and embracing cultural difference. Transmigrational movements prompted by geopolitical shifts and climate change will put Cornwall on the map for being a receptive rural host, continuing a long-standing tradition in the county.
This Call for Doctoral research is looking for candidates whose remit would comprise collecting and illustrating narrative accounts of historical and contemporary refugees, for whom Rural Britain, particularly Cornwall, has offered hospitality. Their stories of survival and transmigrational challenges carry trauma, hope, and history which might be gathered, illustrated and archived for educational purposes. Disseminating their stories within Cornwall offers an intervention into the remote and relatively homogenous population of the region.
Candidates would approach the research in a transdisciplinary, practice-led framework, working through ethnographic, arts-based, and educational frameworks.
Key to the project will be the elaboration of visual narratives based on interviews and the gathering of material culture, generating formats for the stories to be put into the public domain.
We're looking for original contributions to the theorisation of visual narration of stories of survival, and to the facilitation and implementation of these narratives into finished products. The proposed project would ideally collaborate with relevant Cornish community groups, identifying archives to be tapped and/or building new archives around the research.
In addition, candidates would be encouraged to engage in multi-level student participation (doctoral; undergraduate; and secondary school) as part of the development of new theoretical models for practices of visual storytelling and pedagogy as maximised by the stories' recollection within adopted Cornish contexts.
Projects deriving from this brief are expected to sit within the following Research & Innovation programme and department:
As successful research degree project proposals must emphasise a clear alignment between the project idea and one or more of our Research & Innovation programmes, we recommend that you review details of the programme aligned to this brief before you complete the application process.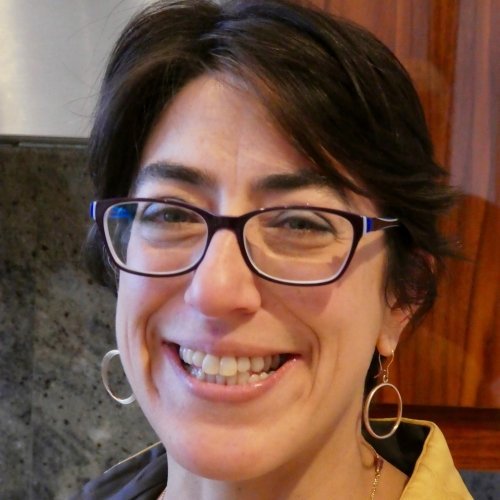 Dr Carolyn Shapiro profile image
Proposed supervisor: Dr Carolyn Shapiro
---
Dr Carolyn Shapiro received her MA and PhD in Performance Studies from New York University (2004), and received a BA in Comparative Literature and History of Art from the University of Pennsylvania in 1987. She taught in the English department at Baruch College, City University of New York, from 1996-1999, before moving to the UK in 1999. She has been lecturing in critical theory and history and cultural studies at Falmouth since 2002.
Read more
Project brief & project proposal enquiries
To discuss this project brief, ideas or project proposal responding to this brief, please contact: Dr Carolyn Shapiro.
Application enquiries
For all other application related enquires please contact the Research & Development team.
T: 01326 255831