Relating to Others: Queering wellbeing for young people aged 14-18
This Research & Innovation Doctoral Project brief summarises our priority areas of research interest under the heading of: Relating to Others: Queering wellbeing for young people aged 14-18 through the lens of trauma-informed dance practice at the interface of arts and science.
We welcome all research degree applications aligned with and in response to this brief.
Heterogenous study design, analysis and application of normative approaches arguably do not access the depth and breadth of the multiple dimensions of challenges faced by the young queer community in relation to wellbeing. It is therefore anticipated that through the approach of trauma informed dance practice a stronger empirical foundation for queering wellbeing can be explored within the crucial ages of 14 – 18. Queer theory and politics make a point of how the abject can be reclaimed as that which is empowering. In this context the lived experience of queer young people is a point of departure for considering how trauma-informed dance practice can create a reconsidered perspective of 'wellbeing' such that can inform educational and public health practice. 
'Queering' as a verb is something that has been taken up in certain discourses to deconstruct normative structures and societal expectations, applied here to wellbeing it refers to the way we practice and measure wellbeing-based outcomes. Moreover, we explore 'queering' of normative paths (educationally, socially, and economically) routinely demanded of young people between the ages of 14-18 and the impact queering as a positive disruption could have on their future wellbeing.
This PhD opportunity builds on and expands the seminal research activity developed within the £3.9 million UKRI funded Attune project exploring the impact of ACEs on adolescent mental health through arts-based activities including the methodology of relational choreography articulated through Pethybridge's own PhD. This opportunity therefore builds on our growing presence within the arts/health/science interspace which is of increasing interest to policy makers and practitioners alike.
This opportunity provided by this doctoral project would optimise the existing partnerships and networks across the choreography sector in dance and health (for example with People Dancing: Foundation for Community Dance) and local and national networks and partnerships ranging from Oxford, Leeds, Kent, QMAL and UCL universities to local and national VCS partners. Additionally, this PhD will align with the evolving Centre for Arts and Health. It will complement research carried out in the Attune project. The insight from this project has the potential to inform the levelling up agenda nationally and locally through exploring and disruptin  wellbeing approaches for a specific cohort of young people by increasing the evidence base through which to address enduring wellbeing inequalities experienced.
Projects deriving from this brief are expected to sit within the following Research & Innovation programme and department:
As successful research degree project proposals must emphasise a clear alignment between the project idea and one or more of our Research & Innovation programmes, we recommend that you review details of the programme aligned to this brief before you complete the application process.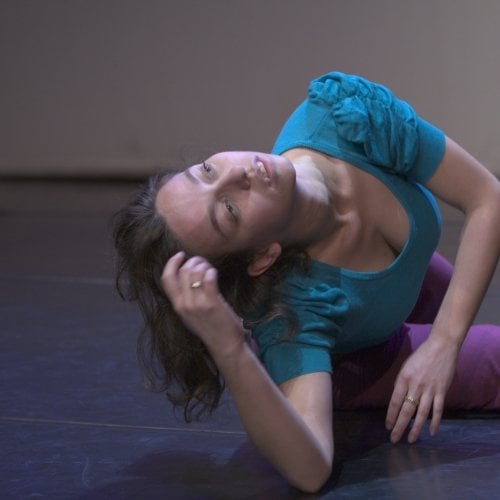 Dr Ruth Pethybridge profile image
Project supervisor: Dr Ruth Pethybridge
---
Dr Ruth Pethybridge is a choreographer, facilitator and researcher. She has delivered dance in diverse settings with all ages: from babies to the elderly and everything in between. Her socially engaged practice emphasises creativity in choreographic processes, finding ways to form people's unique choices and ways of moving into choreographic work and blurring the lines between social gathering and performance. She joined Falmouth University as a lecturer in 2013 and completed her practice based PhD on concepts of community in cross-generational dance in 2017.

Read more
Project brief & project proposal enquiries
To discuss this project brief, ideas or project proposal responding to this brief, please contact: Dr Ruth Pethybridge.
Application enquiries
For all other application related enquires please contact the Research & Development team.
T: 01326 255831