This Research & Innovation Doctoral Project brief summarises our priority areas of research interest under the heading of: Leveraging digital collections for language revitalisation.
We welcome all research degree applications aligned with and in response to this brief.
More than 200 European national minorities are recognised by the European Charter for Regional and Minority Languages, including Cornish. Although the cultural identities of many – as lived in language or traditions – are critically endangered, there are also increasing movements towards revitalisation. Even where this momentum exists, however, resources and collections for cultures and languages undergoing revitalisation are, by definition, scarce.
Dispersion or depletion of linguistic communities and lack of resource to support them means that coherent collections of digital linguistic artefacts do not exist; or where they do, they are sparse and incomplete. This project should focus on such fragmented assets in a Cornish context: growing capacity, creating critical mass, and increasing accessibility and useability of linguistic revitalisation artefacts.
Research in partnership with the community should consider such issues as: What linguistic assets exist but are hidden and dispersed, and how can co-creation and crowd-sourcing be best used to consolidate a coherent digital collection? What methodological and conceptual advantages, and economies of scale, lie in developing repurposable resources across cultures? What is good practice? What are linguistic communities' needs and perspectives on using digital collections in revitalisation contexts?
Methodology might comprise desk research and qualitative interview/focus group data to scope and map the status quo; and field work to collect, locate, and record relevant resources within a reflective action-research framework potentially leading to re-purposable platforms, frameworks, or tools that can be built on in future projects.
This project is designed to dovetail with the current Re:voice project, which is exploring studies the relationships between majority and minority perspectives on intangible cultural heritage, using theatre and festivals as a focus. This project can draw on the archive datasets and contacts produced for that project.Project design should elicit new knowledge but ideally also be geared to being able to provide policy and practice recommendations that can be shared widely to help revitalise and maintain marginalised ICH.
Projects deriving from this brief are expected to sit within the following Research & Innovation programme and department:
As successful research degree project proposals must emphasise a clear alignment between the project idea and one or more of our Research & Innovation programmes, we recommend that you review details of the programme aligned to this brief before you complete the application process.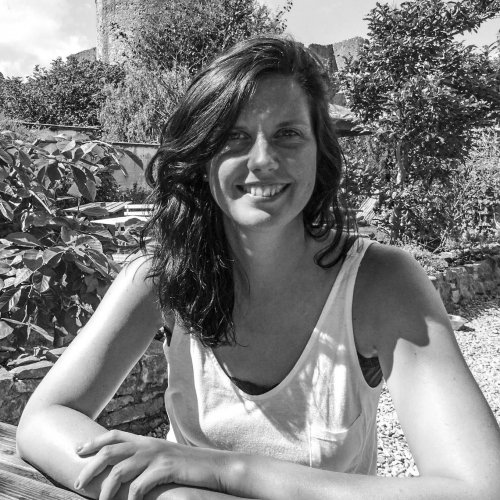 Laura Hodsdon staff image
Project Brief Supervisor: Dr Laura Hodsdon
---
Dr Laura Hodsdon is a Research Fellow focusing on issues of social justice. Her research draws on a range of disciplines and contexts, using lenses including socio-spatiality, organisational policy and skills, and literature and narrative to explore (in)equality in organisations, socio-cultural landscapes, and heritage.
Find out more
Project brief & project proposal enquiries
To discuss this project brief, ideas or project proposal responding to this brief, please contact: Dr Laura Hodsdon.
Application enquiries
For all other application related enquires please contact the Research & Development team.
T: 01326 255831