This Research & Innovation Doctoral Project brief summarises our priority areas of research interest under the heading of: Mark Jenkin: Form and Fury.
We welcome all research degree applications aligned with and in response to this brief.
The Inequality and Storytelling research programme and the Sound/Image Cinema Lab, based at Falmouth University in Cornwall, invites applications for a three-year full-time Doctoral studentship. This project will contribute research into regional filmmaking in the UK, Celtic and 'Small Nation' cinemas, artist archives, screen responses to UK social issues (Brexit, Housing Crisis) and the relationship between film form and social meaning.
The release of Bait in 2019 secured Cornish filmmaker Mark Jenkin's reputation as one of the most important contemporary filmmakers in the UK. Whilst described as a 'debut feature' and winning a BAFTA as such, the film was actually a consolidation of work undertaken in film, both celluloid and digital and short and long-form, that include questions of Cornishness, Cornwall's relationship to the rest of the UK and the relationship between film form and content that stretches back over twenty years. As Cornwall finds itself central to UK-wide debates around post-Brexit trade and industry, increased tensions related to the housing crisis and economic inequality and environmental issues, Mark Jenkin's work provides a vital entry point into audio/visual interventions that use cinema to reflect and capture, in form as much as content, the cultures, tensions and idiosyncrasies in the regions and Celtic nations at a time when decentralised power in the UK film industry is a central debate.
In order to maximise the potential impact of this research a key component of the doctoral programme will be to support the development and establishment of a Mark Jenkin Archive and Film Centre in Cornwall, which is a strategic objective of the Sound/Image Cinema Lab.
This doctoral programme seeks to introduce a critical and academic narrative centred on the work of Mark Jenkin in the context of the 'Cinema of Small Nations' (Hjort and Petrie, 2007) and to contribute research and organisation to the establishment of an archive that collects and shares Mark's extensive film work (celluloid and digital) and adjacent material for wider academic research and critical work.
The successful candidate can expect to develop their own research topic within the wider remit of the project. Applicants will be expected to demonstrate:
An interest in researching regionality in UK film and 'the cinema of small nations' in a wider sense.
An understanding of current debates surrounding UK screen industries and regional politics.
Knowledge of the work of Mark Jenkin and historical debates around celluloid and digital.
Experience of working with archive material (desirable)
Applicants should have a good undergraduate degree in a relevant discipline alongside a postgraduate degree and/or relevant experience in a cognate area.
Projects deriving from this brief are expected to sit within the following Research & Innovation programme and department:
As successful research degree project proposals must emphasise a clear alignment between the project idea and one or more of our Research & Innovation programmes, we recommend that you review details of the programme aligned to this brief before you complete the application process.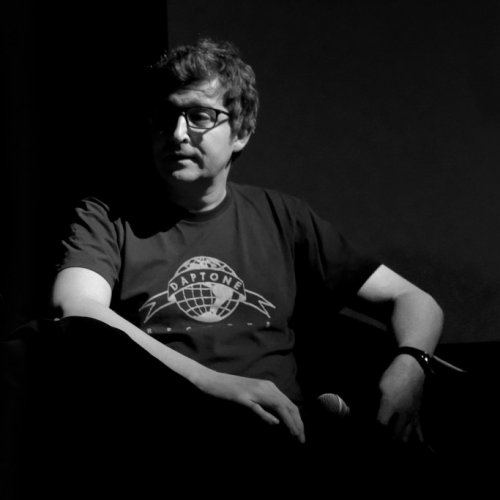 Dr Neil Fox
Project Supervisor: Dr Neil Fox
---
Dr Neil Fox has written and produced award winning short films including It's Natural To Be Afraid, curated and directed the Filmstock and Joe Strummer film festivals among others and writes for sites and publications including The Quietus, Beneficial Shock, Clash magazine, The Big Picture and Directors Notes. Fox has published academic writing on the Beastie Boys, Manchester in the Movies and music documentaries. Fox has completed a professional doctorate awarded by University of Bedfordshire in the field of film education in 2015 and in 2016 became a Fellow of the Higher Education Academy.
Read more
Project brief & project proposal enquiries
To discuss this project brief, ideas or project proposal responding to this brief, please contact: Dr Neil Fox.
Application enquiries
For all other application related enquires please contact the Research & Development team.
T: 01326 255831