Diversifying UK Actor Training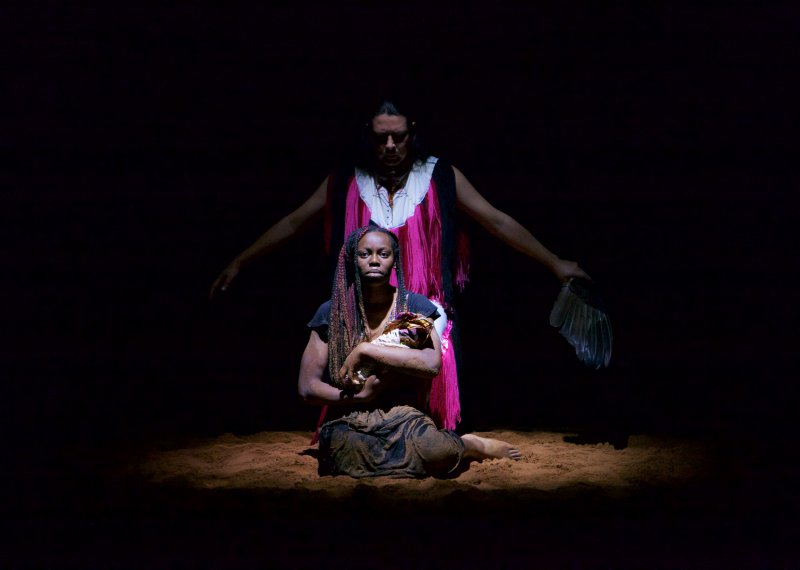 This Research & Innovation Doctoral Project brief summarises our priority areas of research interest under the heading of: Diversifying UK actor training – what can non-Western/Global Majority actor training techniques offer towards a more inclusive, diverse training approach for 21st century contemporary actors?
We welcome all research degree applications aligned with and in response to this brief.
The dominant model of actor training in the UK is still based on 'break down' the student's customary way of working, including supporting a power dynamic of knowledgeable tutor and unknowing student and frequently triggering mental health issues. Whether engaging in scripted work or physical theatre, traditional methods from Stanislavski/ LeCoq / Grotowski and others use a strip down/rebuild model and pedagogical techniques which asks students to reference their lived experience while simultaneously suggesting they are essentially deficient (Seton, 2006). This approach is slowly being challenged – in terms of student well-being and mental health (Siddins et al, 2016)   and neuro-diverse approaches (Whitfield, 2022). It can also be located as a culturally specific epistemological approach, rooted in Global North/Western thinking and practices. 
This doctoral project offers a researcher the opportunity to explore what kinds of changes and challenges a comprehensive application of one or more non-Western form of actor training offer in terms of diversifying pedagogical processes and providing a challenge to established pedagogical hierarchies.
This work aligns with AMATA's work on diversifying and decolonising the curriculum offer, increasing the actual diversity of the PGR student body, exploring co-creation of curriculum with students and offering healthy robust approaches to mental health and well-being. Additionally, it connects to a key priority identified across Universities in relation to supporting student well-being and mental health. The project is thus at the forefront of current thinking on actor training – diversifying the models of what is on offer and opening up core actor training to a much wider potential student body. It works with good mental health and well-being practices and encourages autonomy and agency for students pedagogical learning, potentially inviting in more peer to peer training and student choice in terms of their pedagogical journey.
Projects deriving from this brief are expected to sit within the following Research & Innovation programme and department:
As successful research degree project proposals must emphasise a clear alignment between the project idea and one or more of our Research & Innovation programmes, we recommend that you review details of the programme aligned to this brief before you complete the application process.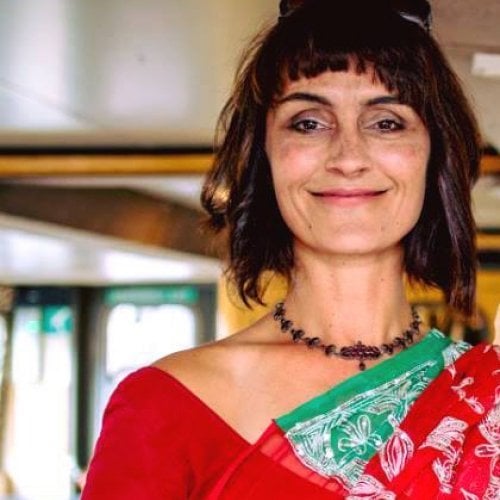 Dr Misri Dey staff image
Project supervisor: Dr Misri Dey
---
Misri is a theatre practitioner and director, working across contemporary theatre and performance. Her training reflects this, having trained at the Bristol Old Vic Theatre School (1998) and at the Amsterdam School for New Dance Development (1993), as well as on the job. Industry experience includes touring of devised solo and group performance working nationally and internationally with companies like Travelling Light Theatre, Lusty Juventus, Singeltheater (Netherlands) and her own solo performance and radio works (Exeter Phoenix, Theatre Museum, London, British Empire and Commonwealth Museum, BBC Radio Bristol and BBC Sangaam).
Read more
Project brief & project proposal enquiries
To discuss this project brief, ideas or project proposal responding to this brief, please contact: Dr Misri Dey.
Application enquiries
For all other application related enquires please contact the Research & Development team.
T: 01326 255831