Using augmented reality technology to offer empowerment and empathy experiences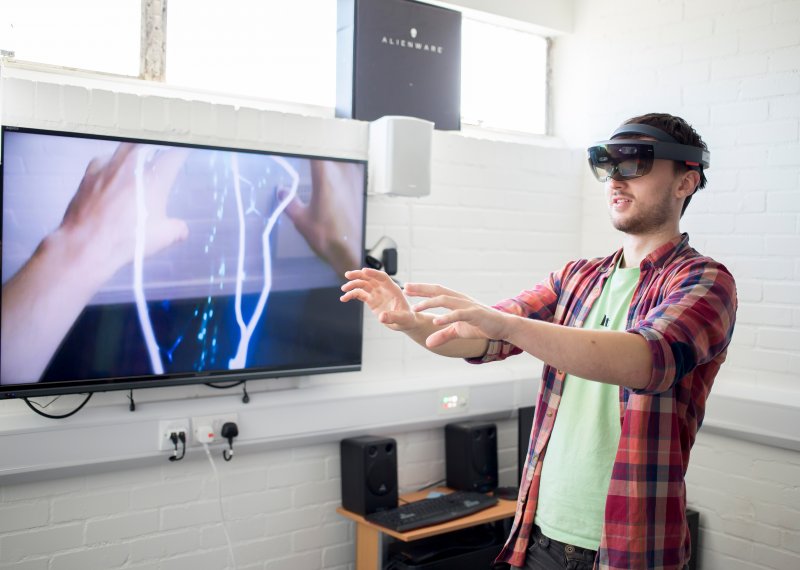 This Research & Innovation Doctoral Project brief summarises our priority areas of research interest under the heading of: How can we use augmented reality technology to offer empowerment and empathy experiences for diversity work in schools, organisations or gaming platforms?
We welcome all research degree applications aligned with and in response to this brief.
Current developments in augmented reality technology (ART) allow for the insertion of three dimensional objects into a real space, and interaction within these. 
Diversity training at present tends to focus on raising awareness and challenging assumptions in a white person's active experience so that they can identify when biases happen. These often take the form of online PowerPoint presentations, offering information, issues and problems, and suggesting theoretical ways of behaving in specific contexts or interactive, live, role playing, within the context of a half day training session, with the goal usually to change behaviour in the future. This research project aims to explore how ART can enhance, develop and improve diversity training, both in training sessions but also in everyday life, through potential use of ART  to include developing mobile phone technology ( ArCore (Google) and ARKit (Apple), a hugely expanding industry at present. 
Most organisations and people are time poor. Could it be useful to further a more interactive approach, harnessing the possible applications of ART into everyday life? As a  crudeexample, imagine a person walking around a UK South West University campus/ judiciary/ police department/school/high street where every other person is transformed into a disabled or a Global Majority person, or a woman. What shift would this create for  peopleaccustomed to either majority or minority experiences? How could this shift then be harnessed, developed, moved into explicit understanding or further interaction? How might this be developed in other kinds of social contexts, like gaming? Recently, apps like Reface have been created – harnessing mobile phone technology to insert one's face into popular films, and sophisticated as it is a mobile face, not a simple face paste. What does this do – what can it do in relation to cultural politics, representation and the arts?
Key research questions could include: How can Augmented reality technology enhance current diversity and implicit bias training?
How can one use current developing mobile phone ART to augment diversity training and experiences?
What gaming applications might be possible using ART and implicit bias/diversity themes?
It is envisaged that industry collaboration could be sought, with Google, Apple,  or any of the mobile phone companies.
This project affords the doctoral researcher the chance to work across departments, to creatively innovate and create performance in wide and diverse locations and contexts. AMATA aims to deliver innovative, creative approaches to wider global problems, and the current global wave of work in developing awareness of the need for diversity and equality across society intersects with this project.  Working with the Games Academy to explore how interactive core training can be embodied, experiential, and dynamic, the project will offer a researcher scope  to develop applications across institutions and a wider public, connecting in this way to innovations in industry. 
Projects deriving from this brief are expected to sit within the following Research & Innovation programme and department:
As successful research degree project proposals must emphasise a clear alignment between the project idea and one or more of our Research & Innovation programmes, we recommend that you review details of the programme aligned to this brief before you complete the application process.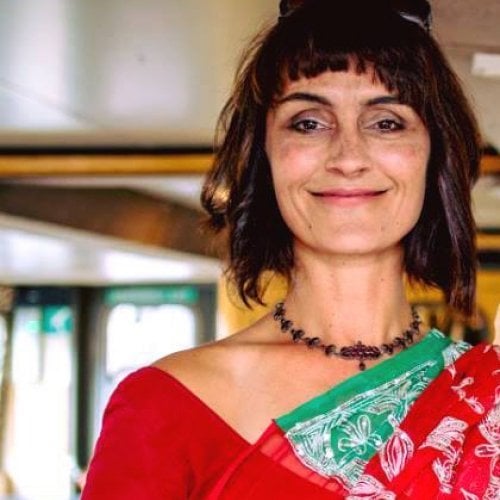 Dr Misri Dey staff image
Project supervisor: Dr Misri Dey
---
Misri is a theatre practitioner and director, working across contemporary theatre and performance. Her training reflects this, having trained at the Bristol Old Vic Theatre School (1998) and at the Amsterdam School for New Dance Development (1993), as well as on the job. Industry experience includes touring of devised solo and group performance working nationally and internationally with companies like Travelling Light Theatre, Lusty Juventus, Singeltheater (Netherlands) and her own solo performance and radio works (Exeter Phoenix, Theatre Museum, London, British Empire and Commonwealth Museum, BBC Radio Bristol and BBC Sangaam).
Read more
Project brief & project proposal enquiries
To discuss this project brief, ideas or project proposal responding to this brief, please contact: Dr Misri Dey.
Application enquiries
For all other application related enquires please contact the Research & Development team.
T: 01326 255831