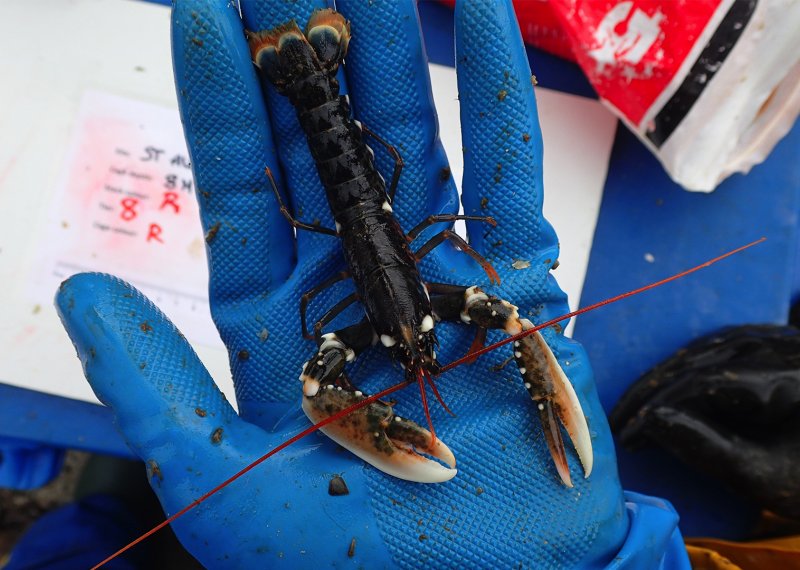 Design Thinking will address societal grand challenges such as climate change, energy security, an ageing society, and health and wellbeing.
Design Thinking will engage in these grand challenges by undertaking design led research and innovation projects to realise novel low-carbon technologies, products and services. Projects will explore the integration of smart technologies, digital platforms, and sustainable design principles. The research will address key sectors that meet human needs, such as the Built Environment, Energy, Transportation and eHealth and Wellbeing. 
In addressing its research and innovation challenges, Design Thinking aims to develop regional, national and international collaborations and partnerships that support new global markets. These initiatives aim to deliver social benefits, economic growth and knowledge based employment in Cornwall and beyond. 
A key objective for Design Thinking is to build a collaborative research and innovation environment. Projects are to be developed, realised and exploited in partnership with growth businesses and through the creation of new start-up businesses. 
View the list of research programmes at Falmouth.
Collaboration and partnership
Design Thinking will work with growth businesses in long term engagements to jointly research and develop new products and services to ensure that these opportunities are brought to a near market readiness. Research projects with firms will go through a highly selective process including due diligence and assessments to ensure the project is scalable, has Intellectual Property (IP) generation potential and the company has a desire to grow and target global markets. Intellectual property arising from these research collaborations will be protected. Design Thinking will aim to engage expert advice on patents, trademarks, design rights, trade secrets, copyright and brand protection to support the exploitation process. 
Where appropriate, partnerships between the University and commercial entities will be realised based on the exploitation of IP. Route to market will take different forms such as design licences, the creation of new start-ups, and joint ventures.
Innovation bridge
A key 'offer' of Design Thinking is that it provides an 'innovation bridge' to enable companies and startups to develop their ideas into meaningful business opportunities. The companies gain a design research and innovation capacity that is generally beyond their in house capabilities or resources. Design Thinking gains great insights from the knowledge, networks and market expertise of the companies. In forging these partnerships market led design research will lead to new innovations in the identified sectors. At a practical level research and innovation activities will involve:
The integration of low carbon products, ICT platforms and software apps. 
Developing 'Internet of Things' (IoT/Physical Web) solutions with company partners. 
Researching, developing, prototyping and testing IoT solutions towards market readiness.
In developing this applied research agenda, Design Thinking will provide essential support to companies in the form of high value research and access to prototyping and development facilities. Firms will collaborate with designers who can unlock innovation in the company, and benefit from business support tools to protect IP and to help facilitate exploitation. Design Thinking's approach is especially important in Cornwall, as there is a high proportion of micro- businesses (and start-ups) that are typically constrained by their size and lack of resource to take new product-service innovations to market. This can be a very costly and disruptive process. Addressing this 'development void' and the lack of available skills is a key driver in translating research and novel innovations into business growth.
An aim is to establish Falmouth University as an 'anchor' in the region for Design Thinking and stimulate business clusters and market led startups and incubation around this specialism.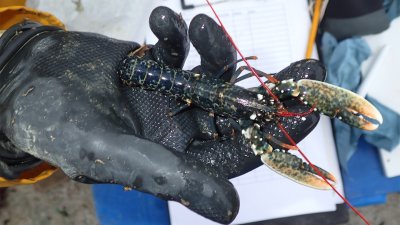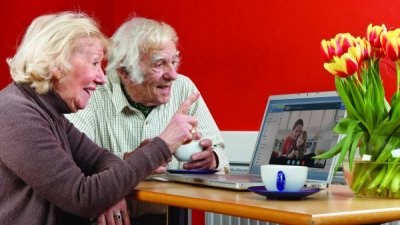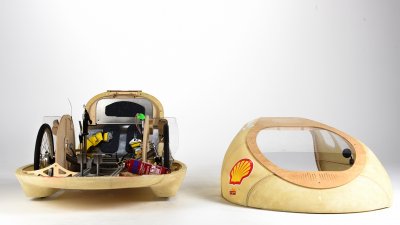 Meet our staff team
Doctoral students
Nikos Antzoulatos - "Realising a 'Design for Sustainable Behaviour' Web Tool for Influencing Sustainable Tourism in Cornwall"
Tamarin Harvie - "An investigation of smart home technologies in delivering enhanced care services in residential care homes"
Fan Yang - "A New Process for Creating Design Briefs to Improve Design Innovations in Home Health Care"
Lucy Hernandez - "Crafting Tangible Interfaces: Designing responsive Objects that Incorporate Emerging Technology"
Jo McCallum - "(Re)Crafting Architecture: Exploring Biomimicry and Japanese Bamboo Basketry to Craft a Pattern Language for Material Computation"
Dane Watkins - "The Poetic Potential and Ethical Problems of the Database" (Provisional title)
Funding sources
Lobster Grower 2 - Assessing the technical, economic and environmental potentional for a novel candidate aquaculture industry.
A Collaborative Project involving The National Lobster Hatchery; University of Exeter; West Country Mussels of Fowey; Centre for environment, fisheries and aquaculture science; Falmouth University.
BBSRC Grant Ref: BB/N015371/1
IUK Application Ref: 54542 - 402174

Total value £3M, Falmouth University value £194K
Contact us