Rupert Loydell is Senior Lecturer in English with Creative Writing at Falmouth, and Editor of Stride and With magazine.
His books of poetry include Wildlife, Ballads of the Alone, and The Fantasy Kid (for children) as well as several collaborative projects. He has edited Troubles Swapped for Something Fresh, a book of manifestos, From Hepworth's Garden Out and Smartarse, and regularly contributes reviews of music, books and exhibitions to magazines and journals. Encouraging Signs collects together interviews, conversations and essays.
What Price Information?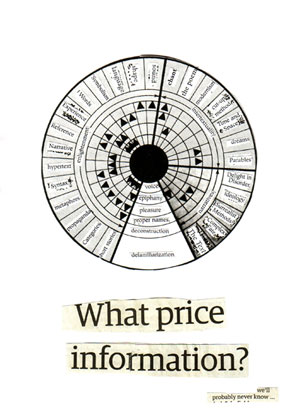 Public Pages. All work remains copyright of the artist.