Rupert Hartley is a visual artist based in the UK whose work seeks to interrogate the spatial languages that operate in our visual and built environments. For the past few years his research focus has been Tourist Practices, culminating in a series of international and city-based projects and exhibitions.
Last year he took part in Conflux, the New York City festival for contemporary psychogeography, with the book project Tell Tales, a city guide. This and other text-based works explore and exploit the formats and contexts that exist for communication in city spaces. A new series of digital prints simulate the momentary, distorted and partial readings of space experienced whilst motorway driving, what Marc Augé describes as non-places.
axisweb.org/artist/ruperthartley
Contact:
Rupert@50times.freeserve.co.uk
from A Day in the Sun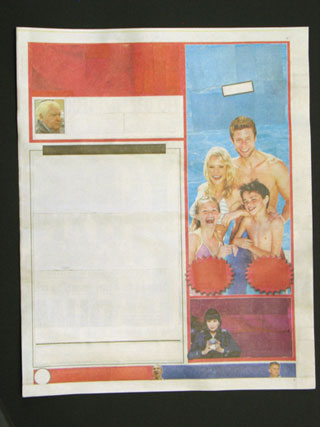 Public Pages. All work remains copyright of the artist.