Redell Olsen's publications include Book of The Fur, Rem Press (Cambridge, 2000), Secure Portable Space, Reality Street (Hastings, 2004), Here Are My Instructions, Gefn Press (London, 2004). Punk Faun: A baroque pastel is forthcoming in 2007. She is a lecturer at Royal Holloway, University of London, where she is the course director for the MA in Poetic Practice. She is the editor of the internet journal How2.
Contact:
redellolsen@btinternet.com
asu.edu/pipercwcenter/how2journal
London Lipmarks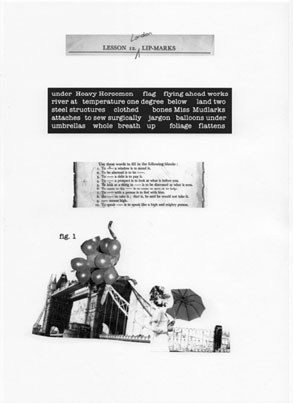 Public Pages. All work remains copyright of the artist.