Louis-Michel, poet and plastic artist with scientific background, combines borderline approaches - borderline between arts and science, writings and fixed images (drawing/digital pictures) or in motion pictures. From now on he is devoted mainly to: poetic writings linked with pictures always selected to fit the chosen rhetoric; video art (video shown in European festivals or shown in drawing exhibitions or during public readings).
Louis-Michel lives and works in Malkoff in the suburbs of Paris.
Contact:
lm.devaulchier@free.fr
estceunebonnenouvelle.org
Dispositif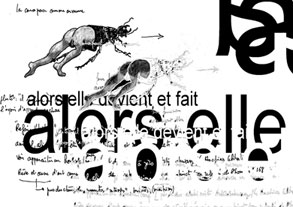 Public Pages. All work remains copyright of the artist.