Kate Rowles is an artist working with photography, video, performance, mixed media and text. Her work is informed by an aesthetics of the everyday and domestic culture. She is predominantly concerned with the concept of 'home' as process, archive and transient site.
Often working with her own family and a lens, Rowles prioritises the gentle evidencing of attention to detail that begins with the familial gaze, but soon looks upon the world. Rowles has exhibited at Dartington College of Arts Gallery in the MA degree show 2006, The Arnolfini at Bristol in 2006, Bath fringe Visual Arts Festival 2006, and The Dukes Gallery at Lancaster in 2005. She graduated with a first in Theatre Studies at Lancaster University in 2005, and is currently taking her MA in Visual Performance at Dartington College of Arts.
Contact:
kate.rowles@gmail.com
This Bold Venture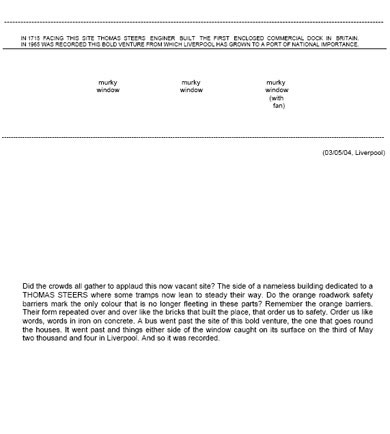 Public Pages. All work remains copyright of the artist.