Judy Kendall has spent several years living and working in Southern Africa and in Japan. Currently, she is lecturer in Creative Writing and English in the School of ESPaCH at the University of Salford. Her new poetry collection, The Drier The Brighter, is coming out with Cinnamon Press in April 2007.
Her digital poetry, created in collaboration with Steve Earnshaw, can be viewed in flash art gallery at teaching.shu.ac.uk/ds/sle/earnshaw/gallery/.
A kyogen play she translated from Japanese with Iris Elgrichi is featuring in the March East@West festival in Slough. Her other interests include research into the processes of composing and the poetry of Edward Thomas. She is editing a book of Thomas's letters to poet friends and echoes of his work in their poems - due out with Carcanet press this autumn.
Contact:
saiwaicho@yahoo.co.uk
Still Life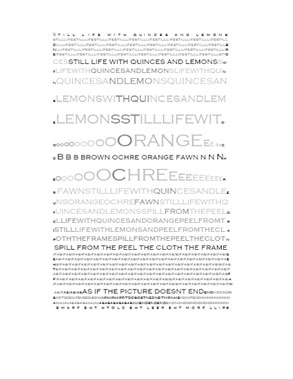 Public Pages. All work remains copyright of the artist.