Editor and publisher of Juxta (1994-2000) and Xtant (2000-04). Current editorial and publishing activities centre around the blog zine, textimagepoem. Author of Dirt (Luna Bisonte, 1994), Doubt (Potes & Poets, 2000), The Textasifsuch (Blue Lion, 2005), Death Text, (xPressed, 2005), Pulsing Swarms & Squiggly Diagonals (eight page press, 2005), Sound Dirt (collaborations with John M. Bennett, Luna Bisonte, 2006), and Myesis (Blue Lion, 2006).
Contact:
jimleftwich@mac.com
jimleftwichtextimagepoem.blogspot.com
from 'haute couture death text'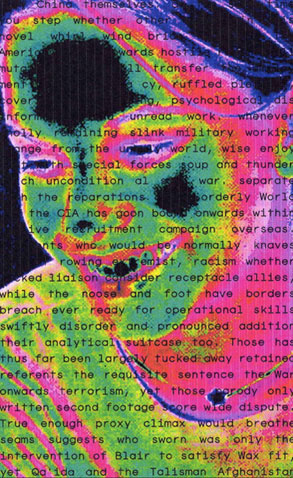 Public Pages. All work remains copyright of the artist.