Drew Milne's books of poems include: Sheet Mettle (1994); Bench Marks (1998); The Damage: New and Selected Poems (2001); Mars Disarmed (2002); and Go Figure (2003). He edits the occasional journal and imprint Parataxis Editions, and has published numerous essays on poetics, critical theory and contemporary writing. Since 1997 he has been the Judith E Wilson Lecturer in Drama and Poetry, Faculty of English, University of Cambridge. He is married to Dell Olsen.
Contact:
agm33@cam.ac.uk
drewmilne.tripod.com
'untitled'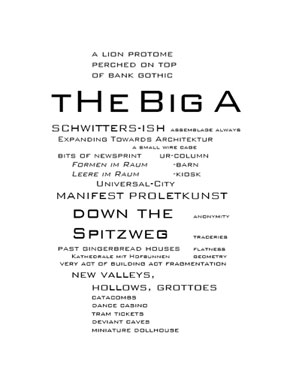 Public Pages. All work remains copyright of the artist.