How to Apply for Accommodation
Find everything you need to know about applying for university halls of residence.
Ready to apply for student accommodation but not sure where to start? From how we allocate accomodation to what you need to do to register, you'll find everything you need to know, below. 
Registering for student accommodation 
Before you can make an application you'll need to register an account with Room Service, our online accommodation booking system.
To register you will need: 
Your seven digit student ID number (you can find this in the Applicant Portal)
Your full name. We require your full legal first and last name for contract purposes 
Your date of birth 
An email address that will be available to you throughout the process. A school or college email address is not suitable and will mean that you miss out on important information
When you register, make a note of your username and password – you'll need them each time you log in to Room Service.
When will registration open?
Registration for accommodation will open in spring 2022. 
Applying for student accommodation 
To be eligible to apply for accommodation you must have accepted a place to study at Falmouth University as your first choice and have your seven-digit student ID number.
Applications received during the ballot period will be processed in a randomly generated order, which means that everyone has a fair chance to secure their preferred accommodation choice. All applications submitted after the ballot deadline will be processed on a first-come, first-served basis for the remaining accommodation options. 

Applying for 2022?
Registration and applications will open in spring 2022 along with the release of key accommodation application dates.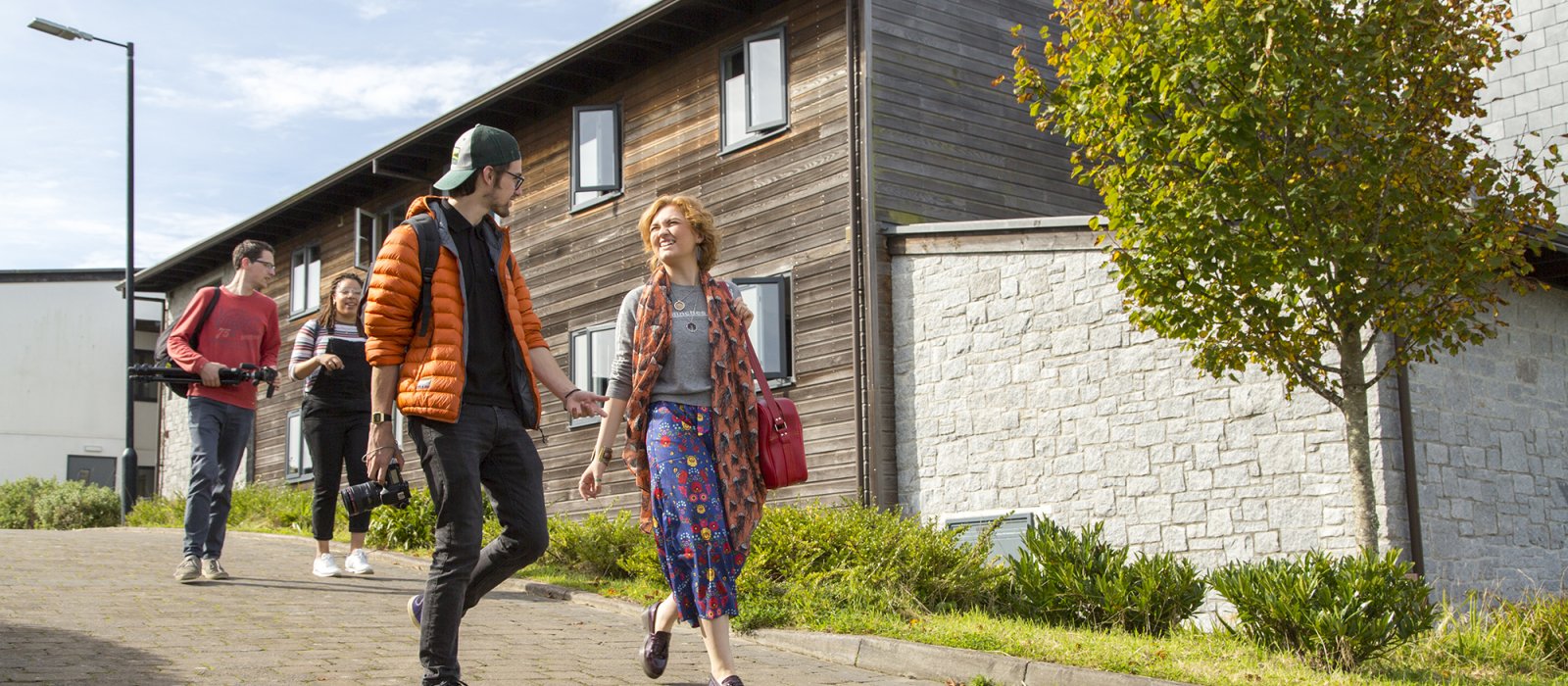 Choosing your student home
You will be required to rank each accommodation option in order of preference. Each room type counts as an accommodation option. When your application is drawn in the ballot, you will be allocated your highest ranking accommodation option that still has places available. Please note that this may not be your first choice. For example, if your first three choices are already full, you will be offered your fourth choice.
Once you've made your selection you won't be able to change it, so make sure you're happy before you submit your application.  
We recommend that your least preferred room types are ranked as low as possible.
You can apply any time while the ballot is open, so don't worry if you miss the first day. 
Applications submitted after the ballot closes will be processed on a first-come, first-served basis for the remaining accommodation options. 
After the ballot deadline has passed, Room Service will randomly generate the order in which applications received during the ballot are processed.  
We are unable to guarantee an offer of your first choice of student accommodation. 
If you have specific accommodation needs for health, medical or welfare reasons, please contact the Accommodation Office as soon as possible. You'll be required to provide some documentation (i.e. supporting medical evidence) and we'll liaise with Student Services to discuss suitable accommodation options.  
You'll still be required to submit an application through Room Service and we recommend you apply during the ballot period. Please provide as much information as possible about your needs in the Notes section of the application. If we need more information, we'll send you an email.
Living preferences
In the application you can include living preferences such as quiet, single or mixed gender flats. These preferences will be taken into consideration when allocating but they are subject to availability. 
We strongly advise that you complete the application yourself rather than asking someone else to complete it for you. This is especially important when selecting living preferences as someone acting on your behalf may select options you do not want.
Need advice about private sector accommodation?
We're happy to help you find private sector accommodation. Make sure you look at Cornwall Studentpad, the Accommodation Office's database of private sector accommodation. It includes student properties like shared houses, flats, and lodgings.
Join our Facebook group to find housemates 
Looking to share private sector accommodation? Get involved with our Facebook group: Find a Student Housemate Falmouth, Cornwall to find fellow Falmouth students who are in the same boat.  
Get in touch
Accommodation Office, Penryn Campus

T: +44(0)1326 253639

E: accommodation@falmouth.ac.uk