Writing Lecturer's Debut Novel Released this Month
8 June 2017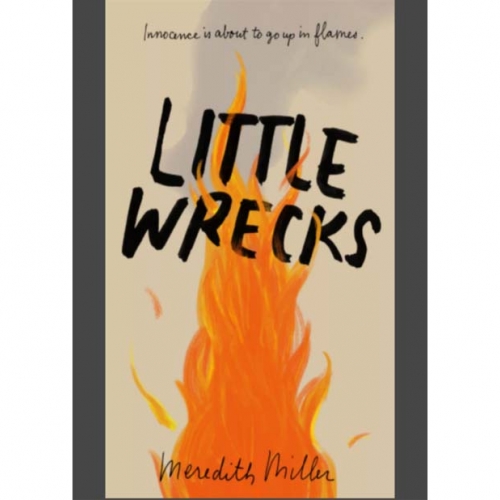 Meredith Miller, Senior Lecturer in English & Writing, has just published her first novel - Little Wrecks.
The novel is inspired by Meredith's experience of growing up on Long Island, New York. Her style has been described as "lyrical, character-driven" and "gritty" by some, "darkly thought-provoking" by others. Those who know her, or have been lucky enough to be taught by her, will find such descriptions unsurprising.
It's Spring 1979 on the north shore of Long Island. Magdalene's mother has run off to Mexico and Isabel's mom has been hiding behind the couch for two days. Ruth is talking to spirits and six-year-old Henry is missing. Three girls come of age in a world made of poetry and violence, trying to figure out who is sane and what is real. Will they be able to hang on to themselves, and each other, until summer comes?
"Darkly atmospheric and brutally honest, Little Wrecks depicts girls becoming women in a society that devalues both." Mindy McGinnis, author of Female of the Species.
Little Wrecks is published by HarperCollins and will be available from Tuesday 13 June.
Read more about our English & Writing community on their blog.

Visit the English & Writing webpage to find out more about their courses.