Student's Work Recognised at National Photography Show
31 March 2017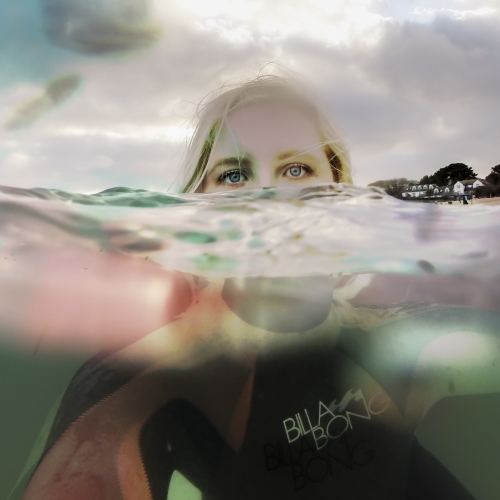 First year Marine & Natural History Photography student Evie Lewis has been named runner up in The Photography Show's 60 Seconds to Change Your Life competition.
Evie submitted a 60-second video explaining why she'd like to win the competition along with three of her best images, she was then shortlisted to submit a selfie. From this Evie was one of six selected to attend The Photography Show in Birmingham on Monday 20 and Tuesday 21 March and undertake further challenges.
Evie explained: "We had two and a half hours to go out into the show to take an image celebrating light, which was extremely difficult in an exhibition hall! I took my actual image within the first 30 minutes, which my gut told me was the one. We were then paired up with another contestant to take an environmental portrait. At the end of the day we were all sat down and told who had made the final three, and one of them was me!
"On the second day we had to do a live photoshoot of last year's winner. We had five minutes to take pictures, although this was judged more on how we got on with the model rather than the quality of the actual photo produced. I was named runner up. It feels amazing to have my work recognised; it has given me a real confidence boost knowing that when I finish my degree and move into the photography industry I will already have contacts and have people I can aspire to."
Evie has won a place on a Training by Lumiere workshop of her choice and a year's subscription to Professional Photography magazine.