Students Honoured at Prestigious Awards
16 March 2018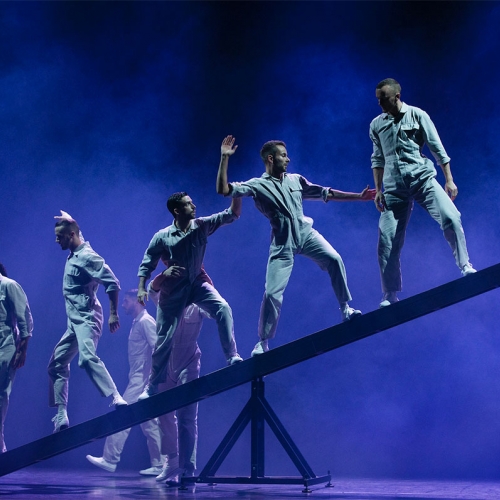 Two Press & Editorial Photography students received honours at the annual UK Picture Editors Guild Awards this week.
Emily Allen received the highly commended award and Alex Fleming received the commended award for Fujifilm Student Photographer of the Year. This year was the first that student work was admitted to the prestigious event, where some of the biggest names in newspaper photography are commended for their work.
Two of Emily's submissions were taken whilst she was working on an assignment for REX Features, where she was working as intern. Alex's submissions were taken during his travels around the world, varying from fjords in western Iceland to Milford Sound in New Zealand.
On receiving the highly commended accolade, Emily explained, "It's a great feeling to be honoured, as a student it can be difficult to know how your work will be received outside of those on your degree program.
"To have my work recognised and praised by a diverse group of picture editors is so encouraging and a real privilege so early in my career."
Alex Fleming reflected, "It's very exciting, as I'm close to finishing my degree, it's a nice way to sign off these three years and I can move forward with high hopes."
The UK Picture Editors' Guild Awards has been established for 20 years, celebrating outstanding photography from the sectors of news, royalty, sport, business and many more. The latest ceremony was held at the Head Quarters of the Honourable Artillery Company, the awards were presented by Evening Standard Editor George Osborne.
In terms of future projects, Alex is turning his attention to new outlets, "I'm currently spending my time writing a screenplay for a short feature film, working in cohort with another photgrapher to document and create a book about life in a city in the UK and working on documentary films.
"It's been different and difficult, but I appreciate the challenges that I've had to overcome."
Emily plans to broaden her skills as a creative, "I am completing an Erasmus semester abroad at the Academy of Fine Arts in Warsaw, and I am also taking various classes such as graphic design.
"I'm also pursuing a documentary series looking at the social landscape of Warsaw, a city rich in culture with a complex history."