Student's Cornish Comic Book up for Award
17 May 2017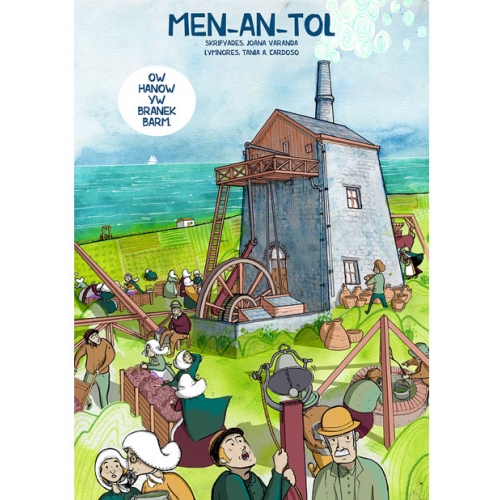 A student's comic book, which is the first to be written in the Cornish language, has been nominated for a culture award.
First year student Joana Varandas, who is studying English with Creative Writing, sees her comic Men-an-Tol nominated in the Creativity category at the 2017 Gorsedh Kernow Awards, which will be held in September.
Men-an-Tol or Hole in the Stone is based on traditional Cornish folklore, reinterpreting local myths and legends.
Joana's friend and illustrator Tania A. Cardoso, who illustrated the comic, sparked the challenge in December for the pair to create a Cornish story to submit to the Portuguese sci-fi publication, H-Alt, which regularly publishes Joana's work.
Joana said: "Tania said to me that now I live in Cornwall I should create something surrounding the local folklore. I have always had an interest in Celtic folklore and many of Cornwall's stories are similar to those found in Portugal, which has its own Gaelic background. Surprisingly, I did all my research on campus. Our library's resources are incredible, particularly the Cornish section."
The Gorsedh Kernow Community is proud to "maintain the national Celtic Spirit of Cornwall", and "encourages the study of Cornish history, literature and language" and will distinguish outstanding achievement in these areas at the awards ceremony.
The Hole in The Stone is the first comic book story ever to be written in the Standard Written Form of Cornish, but regardless of the result, the plan is to make it available to local readers in a bilingual version very soon.
Read more about our English & Writing community on their blog.