Student Selected for Photography Mentorship Programme
30 October 2017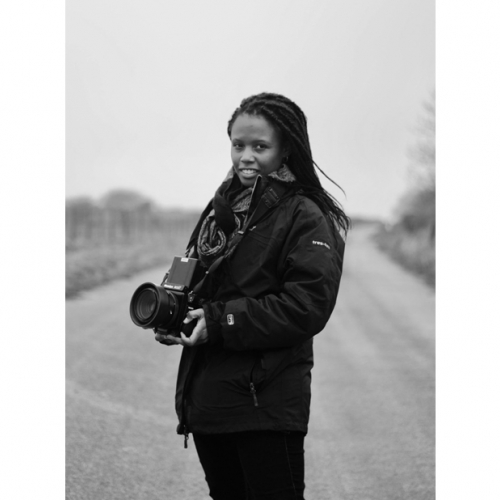 Press & Editorial Photography student Amara Eno has been selected for Women Photograph's first class of mentees.
The programme, which received more than 600 applications, will pair 22 industry leaders (11 photographers and 11 photo editors) with 22 early-career photojournalists over the course of a year. Mentors include editors from National Geographic, The New York Times, and The Guardian, and photographers who are the recipients of Pulitzer Prizes, Guggenheim Fellowships, and World Press Photo awards.
Amara, who is in her third year of studies, explains why she wanted to be part of the initiative: "I've been keeping up with the development of the Women Photograph organisation on social media for the past couple of months and I am so on board with their mission. It's hard to believe they only launched in February this year! As a female photographer who is just starting out, I have become so aware of the imbalance there is in opportunity for women in the industry. It is extremely disempowering to walk into environments where you don't see yourself represented, which is why it is so important that we, as females are given equal opportunity to have our voices heard.
"The Women Photograph database is tackling that issue from the top down – and making waves while they are at it - showing picture editors and all of those who play any role in hiring photographers that there are so many great female photographers to choose from when it comes to commissions. Anyone who comes into contact with the database has no excuse for not knowing where to find a female photographer to work with. I think the work they are doing in elevating and empowering the female voice in the photojournalism industry is so important. When I saw the opportunity come along to get involved with Women Photograph through the mentorship programme, I had to apply!
The programme will take place over the course of a year, Amara will be paired with a leading industry professionals who will support her through her personal photographic pursuits as well as helping her build a network of connections and inspiration.
Amara added: "I'll be graduating this academic year and so receiving insight from individuals who have already established their path in the industry will be really invaluable. I'm super excited about being able to have an international team to share the work I make and exchange thoughts with on a regular basis, who can offer me constructive criticism and feedback so that I can develop my current projects in a more audience-informed way.
"I also want to say a huge thank you to my course tutors for always encouraging us to apply to these incredible opportunities!"