Student Secures £10k Funding for App
17 October 2017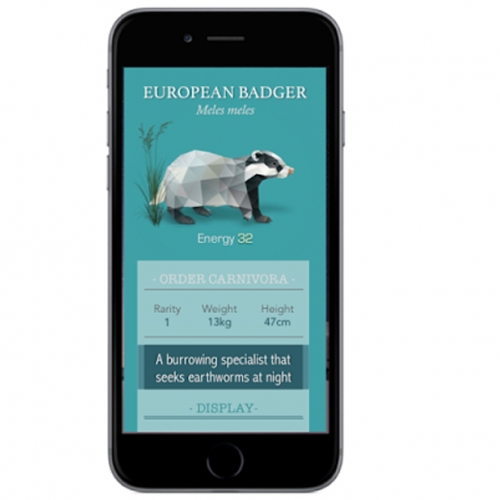 Animation & Visual Effects student Matt Brown has bagged £10,000 funding for his new conservationist minded app project - PocketPals.
Collaborating with friend Danielle Connor the app was born out of a walk around Wimbledon Common after downloading Pokémon Go in 2016.
Matt explains: "We realised that we were spotting more wildlife than finding Pokémon and the game itself hadn't mapped out all the trails.
"We kept fantasising about this idea for a British wildlife based app and on another walk we had this exciting brainstorming session about all the neat features we could include and what animals we could show and so on. To which we finally realised 'you're on Zoology, I'm on Animation, why don't we just make this ourselves?'"
PocketPals reinvents the way that we interact with nature, allowing the user to identify local wildlife and see statistics such as its rarity and characteristics.
After creating their initial idea, Matt entered it into the Environment Now project, a funding scheme for young people aged 17-24 which helps them produce work that tackles an environmental issue. Matt headed off to London to pitch the idea and PocketPals won the bid and the impressive £10,000 funding.
Matt and Danielle will spend the coming months building and creating the new app with the help of a mentor from O2 and a creative team to make their idea a reality.
Find out more about Matt's winning idea over on the Animation & VFX blog.