Student Films Shortlisted for British Documentary Award
1 August 2017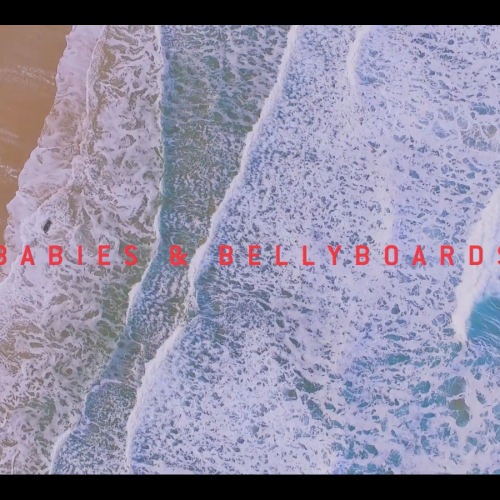 Two films made by MA Film & Television students are up for Best Student Documentary at the 2017 Grierson Awards.
Life Time by Adam Drake and produced by David Everett sensitively explores the impact of a testicular cancer diagnosis on a young couple, the re-evaluation of what really matters most in life and how they choose to spend the time they have together. The film is both candid and yet sensitive, the young couple nothing short of inspirational.
Babies and Bellyboards by Giulia Franchi and produced by Katherine Press is a playful film about ageing and defying convention. Veteran midwife Naomi Perkin and World Billboard Champion contemplates retirement and catching that perfect wave.
Lorraine Heggessey, the Chair of the Grierson Trust sums up this year's impressive shortlist: "The Griersons recognise the crème de la crème of documentary making with young newcomer directors standing shoulder to shoulder with Grierson-winning alumni."
Known as the Griersons after pioneering Scottish documentary maker John Grierson, the awards celebrate the best documentary filmmaking from Britain and around the world. The 45th annual star-studded awards ceremony will take place on Monday 6 November at The Mermaid in London. Work from digital channels such as Al Jazeera, The Guardian, Netflix, Vice and BBC Three feature alongside the mainstream television channels, cinema and festival releases.