Student Exhibition at Truro Cathedral
18 January 2017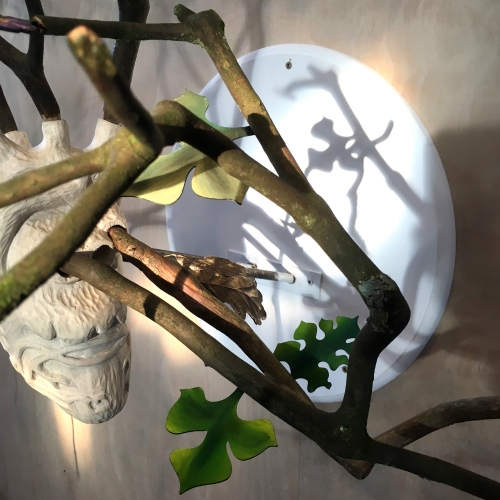 Final year BA(Hons) Contemporary Crafts students are showcasing their work at Truro Cathedral next month.
The exhibition - Crafting the Cathedral - brings together contemporary craft artefacts, created and designed as a personal response to the cathedral's stunning architecture, history and purpose as a place of worship.
Jason Cleverly, Senior Lecturer, said: "It's been a really important, demanding, yet rewarding challenge to create interpretive objects that live up to the building, the people and items that live there. Many of the Cathedral's artefacts carry great metaphorical power and some fascinating and unusual stories – we hope you will enjoy the students' responses to the building."
Kirsten Gordon, Education & Schools Officer, said: "We have found the students' approach to their brief to be interesting and incredibly varied, demonstrating technical skill and creativity. It is a valuable experience for us to see with fresh eyes the many different facets of cathedral life which speak on so many more levels than we perhaps see at first glance."
Lizzie Arthur, Education and Interpretation Officer and Contemporary Crafts graduate added: "Such exhibitions challenge the audience to look more closely at the familiar, inspiring both the cathedral community and our visitors."
Crafting the Cathedral is on at Truro Cathedral from Thursday 2 until Thursday 16 February, 10am-5pm Monday to Saturday and 12pm-4pm on Sundays. Entry is free.
Find out more: