Student Creates Illustration for Charity Auction
6 April 2017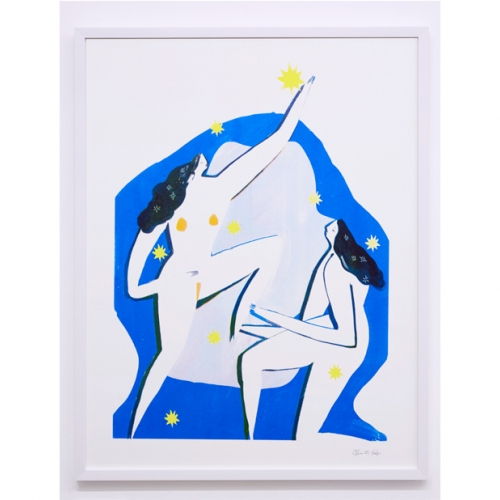 Last week Illustration student Olivia Healy saw her work up for auction at BBH London's She Lights Up the Night charity art auction in aid of Refuge.
Olivia was the winner of a nationwide competition, which saw creative agency BBH invite students to submit a piece of work that celebrated female empowerment. Her work was chosen to feature alongside some of the biggest names in contemporary graphic art to raise awareness and funds for the UK's national domestic violence charity.
Olivia explained: "I submitted a sketch and some examples of my work, after winning the proposal I then had to complete the piece so it would be ready for the exhibition and auction. I got to be a part of the exhibition at a studio in Shoreditch called Protein which was a really cool experience because I had never had my work exhibited before and it was very surreal to see my work framed alongside work by professional graphic artists. It's great to have my illustration featured and reassuring to know that people are interested in my work."
BBH London's She Lights Up the Night art charity auction took place on Thursday 30 March in London.