Short Summer Art Courses
7 February 2017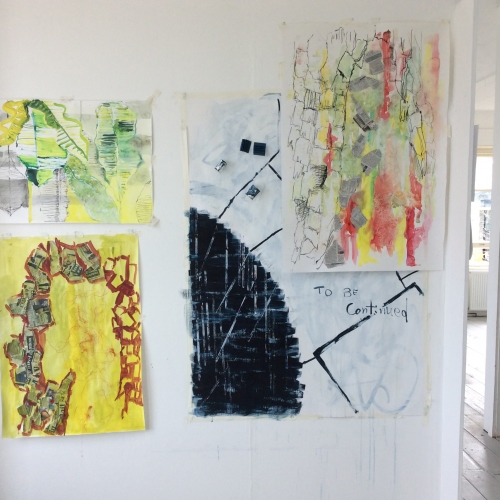 Applications are now open for the Falmouth School of Art's popular short courses for artists, practitioners and art educators.
Intensive courses in abstract painting, figure painting and observational drawing will run from Monday 3 until Friday 7 July. All are studio-based and provide daily input from specialist tutors including some of Cornwall's leading artists.
In abstract painting, led by artists Simon Averill and Mark Surridge, participants will explore a wide range of strategies, ways of thinking and processes for making abstract work.
Figure painting, delivered by artists Ashley Hold and Jesse Leroy Smith, promotes skills development and experimentation through daily practical and contextual workshops.
Observational drawing, delivered by Falmouth School of Art's Drawing team, is structured around practising observation skills in the field, capturing images from surroundings and building on those findings in the studio.
The application deadline is Friday 28 April, to find out more or to apply visit the Falmouth School of Art Intensives webpage.