Season of International Contemporary Art in Cornwall
20 December 2017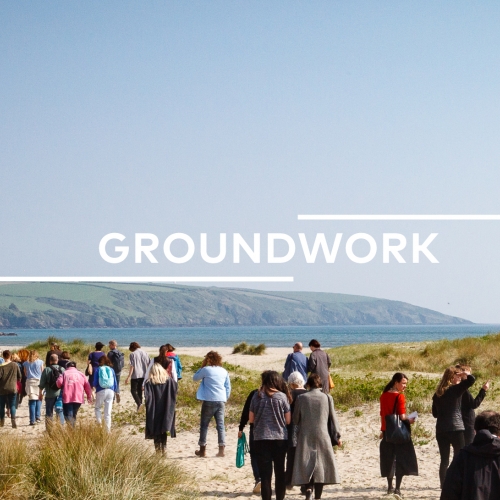 Students and staff across the University are working closely with the Groundwork project, which will culminate in a season of exhibitions and events from May to September 2018.
Organised by Helston-based arts organisation CAST (Cornubian Arts and Science Trust), in partnership with Tate St Ives, Newlyn Art Gallery & The Exchange and Kestle Barton, Groundwork aims to encourage local, national and international exchange.
Over the last two years the project has brought lectures and events to our Academy of Music and Theatre Arts (AMATA), and Falmouth School of Art (FSA), and artist talks, screenings and work experience opportunities to Fine Art, Film, Television, Photography and Creative Events Management students.
With an emphasis on moving image, sound and performance, the programme in 2018 will include presentations of new commissions and acclaimed works at locations across West Cornwall. Opportunities to apply for internships and volunteer positions will be announced early in 2018. There will be exciting opportunities to meet artists and make connections with practitioners and curators regionally and nationally whilst training.
Falmouth School of Art's spring Guest Speaker Programme will include two events in partnership with Groundwork.
To find out more visit the Groundwork website.