Poignant Student Animations on the BBC
15 February 2017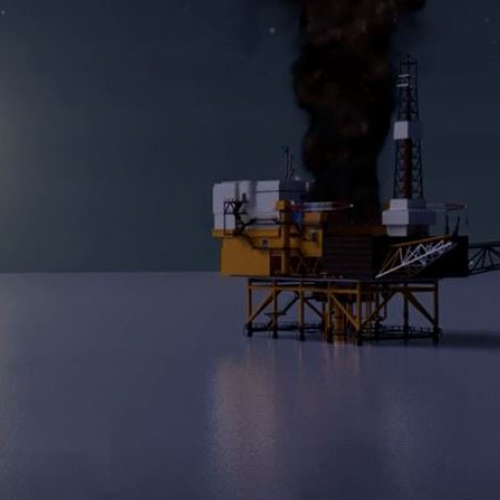 Short films made by Animation & Visual Effects students for the BBC's Listening Project are currently available to view on the BBC website.
Second year students responded to a brief from the project to create a series of six short films to bring to life some of the wonderful, natural and heartfelt moments from the series.
Student Kylie Kamanga, who directed Moving to Britain: Priya and Hargum, said: "What drew me to this conversation were the remarkable parallels between Hargun's and my own story as an immigrant to England. The new customs, absurd questions and hilarity of general misconceptions made by both sides. Though Hargun's experience and mine were five decades apart, the immigrant experience is often a shared one. Thus I feel I have the understanding, stemming from my own experiences, to tell another tale."
Andy Joule, Head of Animation & Visual Effects, said: "I am blown away by the creativity, ingenuity, dedication and imagination of our students. The work on show stands head and shoulders over that from other institutes, and it's clear to see why the Head of Animation at the NFTS, the Head of CBBC Animation, and Peter Lord and David Sproxton from Aardman recently commented and recognised that the students from this course are in one of the most vibrant and nurturing environments possible. For those who took part in the BBC Listening Project this marks the first steps to what we are confident will be long, successful and rewarding careers."
The Listening Project is a partnership between BBC Radio 4, BBC local and national radio stations, and the British Library. Since 2012 the BBC have been collecting intimate conversations between friends or relatives, to build a unique picture of our lives today.
Follow the links below to watch the films:
Kiki and Faith: Daddy of Dreams
Director: Karolina Papp
Character Design: Lucy Rivers (BA(Hons) Illustration student)
Animators: Kristian Southerton; Timothy Lewis; Philippa Borman; Karolina Papp; Megan Ryder; Elliott Birch-Mackay; Gregory Edwards
Amy and Ian – Remembering Piper Alpha
CG Supervisor, Texturing, Rendering, Compositing, Lighting: George Quelch
CG Supervisor, Cameras, Lighting, Rendering, Compositing: Harry Orford
Modelling, Cameras, Lighting, Texturing: Dominic Taylor
Modelling Supervisor, Modelling, Cameras: Christopher Hunt
Modelling, Concept Artist, Texturing: Florence Green
Modelling, Cameras, Lighting, After Effects Artist: Catherine Donnelly
Storyboard Artist, Concept Artist
: Oliver Street
Director/2D artist: Luke Platt
Co-director/2D artist: Philippa Humphery
Producer/2D artist: Cecilia Hay
2D artists: Erin Morris, Hannah Edge, Alex Shaw, Alice Seatherson
Moving to Britain: Priya and Hargum
Director and Story Editor: Kylie Kamanga
Co-director: Becky Moritz
Producer: Lola Robey-Levine
Animation and Compositing: Lola Robey-Levine, Sam Humphreys, Kylie Kamanga, Emma Goatham, Timothy Lewis
Character Design: Becky Moritz, Kylie Kamanga, Timothy Lewis, Alasdair Montgomery
Background and Prop Design: Becky Moritz, Lola Robey-Levine, Kylie Kamanga, Sam Humphreys, Emma Goatham, Alasdair Montgomery, Christopher Hunt, Timothy Lewis
Storyboard/Animatic: Becky Moritz, Timothy Lewis
Audio Editing: Lola Robey-Levine
A legacy in Lego – Laurie and Roland
Director/2D Animator: Piers Buffey
Producer/3D Modeller/Cleanup Artist: Joseph Chalmers
Post Production Director/Compositor: Ashley Howard
Colour Artist /2D Animator: Charly Hewins, Becca Bright
Colour Artist /3D Animator and Modeller: Becky Hill
3D Animator and Modeller/Sound Designer: Phillip Banko
Tony and Chris: Magical Powers
Director: Elitsa Nedyalkova
Producer: Kayleigh George,
Animators: Nathan Robert Edwards, Robin NeylanFrancis, Alice Seatherton, Kristina Ewins, Alison Paul, Gregory Edwards, Samuel Stainer, Kjartan Horne