No More Plastic Straws on Campus
2 February 2018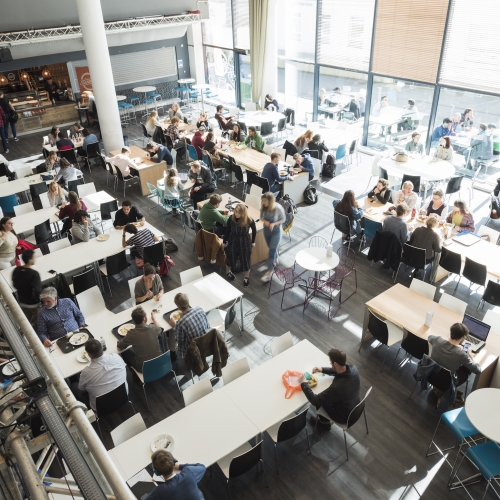 Falmouth is getting behind the movement against plastic pollution and removing all plastic straws from Falmouth and Penryn campuses, ahead of International Straw Free day on 3 Febuary.
As part of the work to make all campus activity more sustainable, no more plastic straws will be offered at catering outlets, and instead, biodegradable versions will be available.
The decision follows similar moves by big-name brands including Wetherspoons and Pizza Express, and a Government commitment to eliminate all avoidable plastic waste by 2042.
Peter Cox, Chief Operating Officer, said: "In Cornwall, the impact of plastic waste, particularly on our beautiful coasts, is startlingly obvious. It's essential that we rethink the way in which we use plastic products and with so many alternatives available, it's easy to do. We're pleased to be taking this first step and are looking at introducing many more."
Other steps to reduce plastic waste on campus include a 10p discount on hot drinks for customers who provide their own reusable mugs, and only offering biodegradable cutlery with takeaway products.