New Partnership takes Environmental Training Global
22 August 2017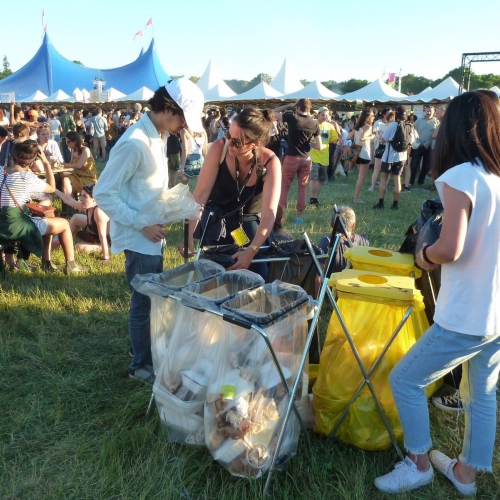 A new collaboration with A Greener Festival means that sustainability training for festival and event organisers is reaching an international audience.
The short course, A Greener Festival's (AGF) Assessor Training, which has been launched this week provides evaluation and certification of the environmental impact of festivals. It is being delivered as part of Falmouth's MA in Creative Events Management, a ground-breaking online, flexible programme as well as a standalone short course.
Having assessed over 400 festivals, events and venues across five continents, including Glastonbury, Denmark's Roskilde, Spain's Primavera Sound and Bayou Boogaloo in the United States, demand is growing for more AGF assessors across the world. The new online provision means that A Greener Festival can reach and teach more individuals, wherever they are.
The collaboration also benefits Falmouth's Masters students, who will be accredited as AGF Assessors, as well as gaining their MA.
Adrian Bossey, Head of Cultural Management & Production who wrote the online-led MA Creative Events Management programme, said: "Falmouth has just been awarded gold in the Teaching Excellence Framework, in recognition of the superb quality of its teaching quality and graduate outcomes.
"We are delighted that with innovative and ambitious programmes like this we are taking our expertise global and helping professionals all over the world upskill and develop their careers in the ever-evolving global events management landscape."
Visit the Falmouth Flexible website to find out more about the course.