National Trust Chooses Falmouth for First Foray into Student Publishing
15 February 2017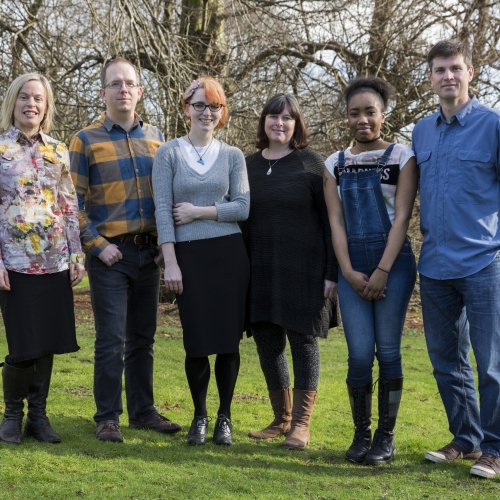 The National Trust is taking its first steps into student publishing in collaboration with Falmouth University.
The charity is partnering with Falmouth to bring out a book with writing and journalism students and current Writer in Residence, Man Booker long listed author Wyl Menmuir. The book will be launched at the South West Outdoor Festival (SWOF) in September, and stocked in National Trust bookshops.
This is the first time the National Trust has worked with a university in this way. Katie Bond, Publisher at the National Trust, explained: "Falmouth was the perfect partner as a hub of the creative arts with Wyl Menmuir, whose writing is very much inspired by nature, as the University's current Writer in Residence.
"Great writing about nature and the outdoors encourages people's love of and engagement with the natural world which is at the heart of what we do. We are delighted to be working with the English students and faculty staff at Falmouth on such an exciting publishing project."
Dr Niamh Downing, Head of English & Writing, said: "Our focus is very much on helping our students get great jobs after graduation and this experience of working with a well-known organisation such as the National Trust and a writer like Wyl to see a project through to market is a great opportunity for them."
The project involves the delivery of a short manuscript by Wyl, which the students will bring to publication in collaboration with the National Trust, following the process from creation to marketing and sale.
Wyl said: "I'm delighted to be working with students on this innovative project. I'll be heading to National Trust-protected landscape for my short story and can't wait to start working."
Pat Kinsella, Director of SWOF, said: "The social and cultural activity of story telling goes back to cavemen sitting round a fire and telling tales of their experiences and challenges undertaken in the embrace of nature. We're so looking forward to working with Wyl and the staff and students at Falmouth as they write a new chapter in the SWOF story."