MJ Long Inspires Architecture Students
15 March 2018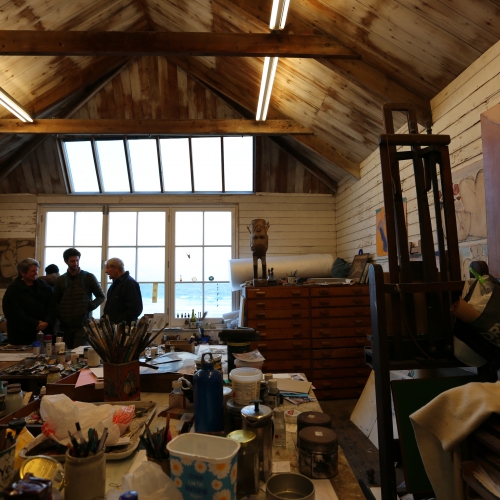 Visiting Professor of Architecture MJ Long has been sharing her expertise with first year students.
MJ worked on the redevelopment of the famous Porthmeor studios in St Ives. Her sensitive intervention at Porthmeor won many awards and has breathed new life into the artist studios located on Porthmeor beach. MJ presented a lecture to the students, gave them a tour of the studios and set a design challenge which focused on the design skills required to maximise the famous 'light' in Cornwall.
The students designed an artist's studio on a tight site in the centre of Falmouth. Over four weeks MJ led the project through a series of lectures, workshops and studio sessions.
Head of Architecture Tom Ebdon said: "This was a great insight for our students. MJ has carried out a number of projects in Cornwall and regularly visits us. As our course is very much inspired by Cornwall, this kind of project was perfect to make them think about how they can draw upon the different environments in their designs."
MJ Long OBE is an award winning architect and lecturer, her work includes the British Library and the National Maritime Museum Cornwall in Falmouth. She was appointed Visiting Professor for our School of Architecture Design and Interiors in 2017.
Find out more about BA(Hons) Architecture